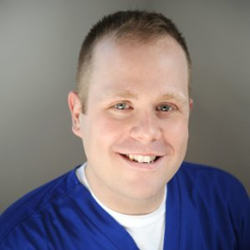 Annapolis will be a fantastic location for us. We're looking forward to being able to host an opening for our team and partners at an appropriate and safe future date. We're always looking to expand our reach and are currently working on additional sites around the State of Maryland.
BALTIMORE (PRWEB) September 21, 2020
Mid-Atlantic Spinal Rehab & Chiropractic, a leading Chiropractic and Physical Therapy practice, today announced a new office location in the Annapolis area of Anne Arundel County. The new location, 2563 Forest Dr # 201, Annapolis, MD 21401, will be the company's ninth location around Maryland, and will become home to a growing team of healthcare professionals.
According to CEO, Dr. Marc Gulitz, the expansion has been planned for some time. "Our vision has always been to serve the entire Baltimore Metro area, and then expand throughout the State and Region. We are excited about serving the needs of the citizens of Annapolis and Anne Arundel County, along with our referring Doctors and partners. We're also committed to expanding our team and creating healthcare jobs throughout Maryland."
Mid-Atlantic Spinal Rehab specializes in the care of acute injuries caused by automobile or work related accidents. Adding a new location is a strategic move that will allow them to have a physical presence in the City of Annapolis, expanding their patient care and reach to tens of thousands more Maryland residents.
"Given the number of residents, and referring partners in the City of Annapolis, and the surrounding communities," says Dr. Gulitz, "we expect this new location to quickly grow in patient visits, and staff. Within six months we believe Annapolis will be seeing a similar volume to our eight other locations."
About Mid-Atlantic Spinal Rehab & Chiropractic
Mid-Atlantic Spinal Rehab & Chiropractic specializes in the rehabilitation of acute musculoskeletal injuries, such as those commonly experienced in auto accidents and work related injuries. Our healthcare providers work alongside primary care physicians, pain management physicians, physical therapists, orthopedists, and neurologists to manage care, and provide positive outcomes for patients. Founded in 2012, Mid-Atlantic Spinal Rehab & Chiropractic is one of the fastest growing practices in the Region. For more information visit the website at http://www.midatlanticspinalrehab.com
About Growth Solutions Team
The Growth Solutions Team is a leading provider of Business Consulting, Sales & Customer Service Training, and Small Business Advisory services. Our team assists companies with revenue generation, profit maximization, business processes, Strategic HR, and business development. Our programs are designed to meet you where you are, and to generate lasting results for your company. For more information visit the website at http://www.growthsolutionsteam.com