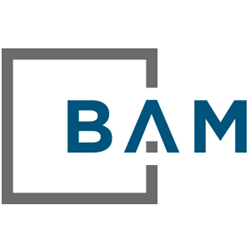 ATLANTA (PRWEB) October 10, 2018
BAM, a leading provider of fintech solutions headquartered in Atlanta announced today that it has been chosen to present on stage at Venture Atlanta 2018, as one of the top 34 rising star technology companies in the Southeast. The 11th annual Venture Atlanta, the Southeast's premier event for connecting technology innovation and investment capital, will be held October 16-17.
BAM founder and CEO Todd Ehrlich will share the stage with an impressive lineup of other technology innovators as well as expert speakers including keynotes delivered by former NetSuite CEO Zach Nelson and Dave DeWalt, former CEO of FireEye, McAfee and Documentum.
BAM's fintech and cash flow platform provides customers with access to technology and capital to streamline back-office operations and scale faster. By applying world-class financial technology to the traditional funds transfer and advanced payment process, BAM clients see improved overall business financial performance. The company's cloud-based technology, BAMwire™, enables faster access to capital and reduces days to pay, improving credit scores and building stronger vendor relationships while increasing cash flow.
"BAM helps small and midsize businesses in working capital intense industries compete with their better banked and larger competitors. We give them tools and take time-consuming back-office tasks like payment processing and managing working capital off their plate," said Todd Ehrlich, CEO of BAM. "We help these owners get back to selling and operating their business - helping them grow and scale faster."
BAM was invited as one of 34 selected presenting companies that represent the region's most innovative tech businesses. Founded in 2012, BAM has grown significantly over the last five years. The company has made four acquisitions and has been ranked among the top 25 fastest-growing companies in Atlanta by the Atlanta Business Chronicle for two consecutive years. BAM has also expanded its service offerings to include the transportation, construction, oil and gas, staffing and business services industries, in the US and Canada.
"For eleven years, Venture Atlanta has been connecting the Southeast's best and brightest innovators with top-tier investors and other leaders in our technology ecosystem—helping to launch over 400 companies and secure over $2.6 billion in funding," said Allyson Eman, executive director of Venture Atlanta. "This year, we're thrilled to be showcasing the strongest and largest roster yet of both early and venture-stage companies. These companies reflect the incredible pool of talented people and continued opportunities for growth and innovation within our technology community."
During the two-day event, presenting companies and conference attendees will engage with regional as well as national venture capitalists, investors and other key players in the current technology landscape. Atlanta technology innovation hub, Tech Square Labs, will return as the event's premier sponsor. Techstars will help kick off the conference on October 15 with Techstars Atlanta 2018 Demo Day in partnership with Cox Enterprises.
To learn more about BAM, visit http://www.bamfi.com. For additional information about Venture Atlanta, to register for the event or to view the conference schedule, please visit http://www.ventureatlanta.org.
About Venture Atlanta
Venture Atlanta, the Southeast's premier venture conference, is where the region's most promising tech companies meet the country's top-tier investors. Now in its 11th year as the region's largest investor showcase with over 900 attendees, Venture Atlanta connects the best and brightest entrepreneurs with local and national venture capitalists, bankers, angel investors and others who can help them raise the capital they need to grow their businesses. The annual nonprofit event is a collaboration of three leading Georgia business organizations: Atlanta CEO Council, Metro Atlanta Chamber and the Technology Association of Georgia (TAG). For more information, visit http://www.ventureatlanta.org.
About BAM
BAM is a leading provider of cash management and working capital solutions for transportation, construction, oil and gas and temporary staffing service providers, committed to helping clients increase their financial performance through operational efficiency. BAM's proprietary payment processing and cash management engine, BAMwire™, allows businesses access to capital more quickly, reducing days to pay, improving credit scores and building stronger vendor relationships while increasing cash flow. Unlike traditional bank lending or factoring arrangements, BAM uses proprietary technology to improve access to capital across industries and service providers. Learn more at https://www.bamfi.com.