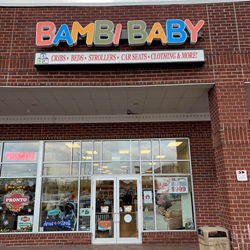 STATEN ISLAND, N.Y. (PRWEB) December 08, 2018
Bambi Baby, a family owned and operated children's furniture store, is quickly expanding throughout the New Jersey-New York area and will be opening up its first store in Staten Island this month. Posh Baby and Teen, also a family owned and operated since 2006, will be making the switch to Bambi Baby in the coming days. With Posh Baby and Teen joining the Bambi Baby family, they are able to offer a larger inventory, larger delivery fleet, baby registry and an amazing, user-friendly website that offers a live chat feature to assist customers.
While Posh Baby and Teen will be making the transition to Bambi Baby this month, the store will be staying in the current storefront location at 2935 Veterans Road West, Staten Island, NY. This location, as well as the two current Bambi Baby storefronts, is backed by a 100,000 square-foot distribution warehouse in Paterson, NJ. The Bambi Baby family is so excited for this new addition to their brand as well as being able to serve the families of Staten Island!
Bambi Baby, established in 1976, is a family owned and operated business located in New Jersey on the other side of the Hudson River across from Manhattan. Having over 35 years of experience in the industry, Bambi Baby is dedicated to serving all the needs of newly expectant parents-to-be, as well as experienced ones. Their goal is to make life easier for parents and they pride themselves on their customer service and satisfaction.