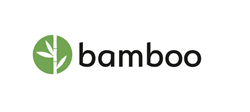 CAMBRIDGE, England and SAN JOSE, Calif. (PRWEB) November 16, 2020

Bamboo Systems, a provider of revolutionary Arm-based servers architected to meet the needs of today's software design and data center demands, today announced it has been selected as a finalist for Red Herring's Top 100 North America Award a prestigious list honoring the year's most promising private technology ventures from the North American business region. Bamboo Systems' CEO Tony Craythorne will make a presentation at the Red Herring Top 100 North America conference on Wednesday November 18, at 2:30pm PST.
The Red Herring editorial team picked the most innovative companies from a selection of hundreds of organizations. Bamboo Systems was evaluated on 20 main quantitative and qualitative criterion which include disruptive impact, market footprint, proof of concept, financial performance, technology innovation, social value, quality of management, execution of strategy, and integration into their respective industries.
"Selecting finalists for this year's Top 100 has proved more difficult than ever," said Alex Vieux, publisher and chairman of Red Herring. "North America has been tech's beating heart for years–but never have I seen such an exciting, disruptive and innovative generation as we have in 2020."
"Bamboo Systems fully deserves its place among our finalists, and I've every confidence it will make a significant impact in the tech world," added Vieux.
Bamboo's revolutionary Parallel Arm Node Designed Architecture (PANDA) delivers groundbreaking throughput by providing dedicated resources such as memory, network I/O, and storage to each Arm-based processor so each application has what it needs for maximum throughput. One Bamboo blade can outperform entire competitive systems, as shown in an industry standard ElasticSearch benchmark.
"Arm technology is making steady inroads into the data center, and Bamboo is at the forefront of this disruption because of our unique architecture that delivers the scale-out and high throughput that modern software needs," said Tony Craythorne, CEO, Bamboo Systems. "We do so while also dramatically reducing the energy consumption and rack space needed for a given workload. We are pleased to be recognized for our revolutionary offerings as a finalist for the Red Herring Top 100 North America for 2020."
The finalists are invited to present their winning strategies at the Red Herring North America Forum, to be held virtually, November 17th and 18th. The Top 100 winners will be announced at a special awards ceremony the final evening of the event.
# # #
About Bamboo Systems:
Delivering the first Arm-based server designed for next generation data centers with the scale-out and high throughput computing required by cloud-targeted applications and modern highly parallel workloads. Bamboo's servers consume one-quarter of the energy of today's servers, one-tenth the rack space, at a fraction of the cost. Find out more at http://www.bamboosystems.io.