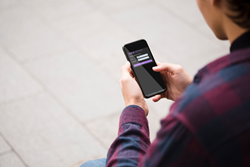 The U.S. Chamber of Commerce states "… the threat of lawsuits from employees or customers…is the business community's greatest area of concern."
MINNEAPOLIS (PRWEB) November 10, 2020
OSHA Occupational Safety & Health Association encourages self-screening to start at home before exposing anyone in the workplace or surrounding area. "In many workplaces, temperature screening efforts are likely to be most beneficial when conducted at home by individual workers, with employers' temperature screening plans relying on workers' self-monitoring and staying home if they have a fever or other signs or symptoms of illness, rather than employers directly measuring temperatures after workers arrive at the work site."
vIDix iReport, one of the very first and most effective screening tools provides a safe self-reporting health screening solution. Ban-Koe has taken an ongoing proactive approach regarding the symptoms and risk factors each of us must face every day before entering the workplace when creating vIDix iReport.
"The workday starts long before an employee is at their desk," states Richard Metcalf, VP of Channel Sales. "The workday starts on the way to work, via bus, rail, car, bicycle. The coronavirus remains in the breathable air for up to three hours. Walking from your car or the bus stop can still be a critical situation for any of us. Simply wearing masks is not always enough."
The U.S. Chamber of Commerce states "… the threat of lawsuits from employees or customers…is the business community's greatest area of concern."
vIDix iReport provides that extra proactive screening that is needed for a truly safe workplace not only for employees, but for customers and visitors as well.
"Our vision is to enact safety measures long before the employee or persons reach the place of business," continues Metcalf. "Our vIDix products start before the workday begins by properly scheduling the right person at the right place at the right time. Then self-screening at home instead of waiting until they get to work to punch-in thereby exposing co-workers and customers to potential threats not only COVID-related, but also flu and other viral potentials."
"Once at the workplace," states Metcalf, "our vIDix security products provide authorized and contactless facility access and time-tracking. Plus, if desired, our vIDix products can share detailed access and screening information for day-to-day management and aid with contact tracing in the event of possible exposure in the workplace. At the business owner's prerogative, automated notices can be sent to those who have become potentially exposed to COVID-19 or other tracked illnesses. Ban-Koe is the undoubtable leader in taking simple time and attendance to a whole new level for a complete integrated solution capturing Workforce Management and Workplace Security. With a 40-year history of providing solutions, Ban-Koe has been providing state-of-the-art innovation longer than many companies have been in business."
Ban-Koe's priority remains the health and safety of our employees, partners, and customers while also providing efficiency and accuracy in the workplace.
About vIDix iReport
Easily capture CDC recommended health screening information for all individuals entering your building, business, project site or campus. Quickly allow your visitors to respond to the screening questions using their personal device or kiosk. Use collected information to quickly and easily communicate positive cases when managing contact tracing. Learn more here: https://youtu.be/uZSUJempkxU
About Ban-Koe Companies
Ban-Koe Companies provides Workforce Management and Workplace Security solutions to thousands of organizations worldwide. Solutions including Self-Screening, Time Accounting, Advanced Scheduling, Access Control, Visitor Management and more provides our customers with solutions to meet today's challenges. Ban-Koe Companies is the industry leader in providing standalone-integrated solutions to clients, dealers, distributors and OEMs. For distribution information contact: Richard Metcalf at 612-900-4717 or richard.metcalf@vIDixSolutions.com. To learn more visit http://www.vidixsolutions.com/covid-19 or http://www.linkedin.com/company/ban-koe