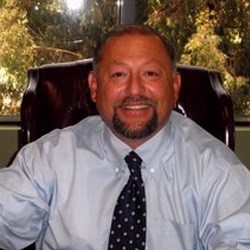 Bankruptcy is here to help.
Los Angeles, CA (PRWEB) October 17, 2013
Bankruptcy Attorneys like David Lozano See Spike in Calls from Federal and Private-Sector Employees Impacted by the Federal Government Shutdown - http://dlbklaw.com
As the government shutdown that began Oct. 1 drags on, some federal employees and private-sector citizens are having trouble paying their bills and so they are seeking answers by consulting with bankruptcy attorneys.
"We were surprised how quickly people began calling us inquiring about things they could do," said David Lozano of the Law Offices of David Lozano, one of Southern California's top bankruptcy attorneys and bankruptcy experts.
Lozano's offices in West Covina, Lancaster, Santa Clarita, and Ontario report a spike in inquiries from people affected by the shutdown.
"One of the problems is that no one has a clue when this shutdown is going to end," Lozano said. "Are we talking weeks or months?"
But the No. 1 question callers ask is "What do I do in the meantime?" he said. "What do I tell my creditors? How do I get payments made? What is the risk of losing my house or car if this goes six months or longer?'"
Federal Shutdown Result of a Political Standoff
The shutdown follows a standoff between President Barack Obama and the Democrat-controlled U.S. Senate, who are at odds with the Republican-controlled House of Representatives over the next federal budget.
President Obama and Congressional Democrats want to keep funding already in place for the Affordable Health Care Act, or Obamacare, while a faction of House Republicans want to "de-fund" Obamacare and/or force other budgetary concessions to gut the act. The sides are firmly entrenched along political lines.
Complicating the standoff is a looming deadline to increase the national debt ceiling. Talks between the sides may result in an extension, but the shutdown would continue.
The shutdown has not affected every agency. Many key federal programs remain operating. However, several hundred thousand federal workers remain furloughed without pay, and programs affecting private-sector citizens and families are unfunded and running out of money.
Congress passed a bill last week promising federal employees retroactive pay after the shutdown ends, and ordered some employees back to work. But as Lozano noted, no one can predict how long the shutdown will last.
Bankruptcy Attorneys like David Lozano Can Help with a Financial Game Plan
Meanwhile, the shutdown is costing the U.S. economy hundreds of millions of dollars each day,
and its effects ripple through the nation, affecting rich and poor.
Workers who live paycheck to paycheck are the first impacted. These are the people who are reaching out right now to bankruptcy attorneys like Lozano for help. You can learn more about bankruptcy attorneys at http://dlbklaw.com
"The first thing to understand – and this is really important – is that we have to remain optimistic that this (shutdown) isn't going to carry on any longer than four to six months," he said. "So people need to know how they can plan for that."
While situations vary, Lozano usually begins a consultation by trying to ease a client's fears of imminent financial disaster. As a certified California bankruptcy attorney for more than twenty years, he knows the ropes.
Low Debt Game Plan: No Bankruptcy, Just stall, Then Catch up after Shutdown
"Let's take a look at your financial profile," Lozano first says to clients when they meet. "If you're not heavily indebted, bankruptcy is probably not the answer. You just need to temporarily stall the creditors, then when the government turns back on, play catch-up."
Lozano recommends to these low-debt people not to stress if they have to skip some of their credit card payments for a few months.
"Creditors' bark has always been worse than their bite," he said. "Truth be told, creditors' threats are mostly exaggerated. The only real harm from creditors arises after their lawsuits go to judgment – and most creditors do not file lawsuits against debtors until at least a year after breach. Of course, they will call you every day and harass the heck out of you, but most people can figure out ways to sidestep these creditor phone calls. As long as creditors are not suing you, you are OK."
High Debt Game Plan: Bankruptcy May be the Best Option
However, for people already carrying high debt or have to use their credit cards to buy food or other necessities, or who may be facing foreclosure, repossession, wage garnishment or bank levies, bankruptcy may be the best option.
"If you are compiling credit card or other debt of $15,000 to $20,000 or greater and things start crashing down on you, you are definitely in bankruptcy," Lozano said.
Lozano helps clients develop a financial game plan to eliminate their debt and protect their homes, cars and jobs, and then fends off their creditors as the clients get prepared to file their bankruptcy.
"One of the first things bankruptcy attorneys do on your behalf is to contact all the creditors and advise them that they can no longer communicate with you, but instead, they must only speak to your attorney," he said.
"That's one of the real benefits of having a bankruptcy attorney," Lozano says." We can immediately stop the harassing creditor phone calls and destroy the debt the moment we file the case.
Bankruptcy Attorneys like David Lozano are Affordable
The total cost for bankruptcy obviously depends upon the unique circumstances of each individual case. The good news is the Law Offices of David Lozano can start the process for just $200 down, along with court filing fees ($306 for Chapter 7, and $281 for Chapter 13). The balance can be paid over time through a monthly payment plan at no interest, no penalties.
"The overall cost depends on the various aspects of your case – such as…do you own multiple properties? Are you being sued? Are you self-employed?" Lozano said. "There are many variables.
"If you're in financial trouble, we're here to help," he said. "Call me now at 626-802-5680 or
1-800-974-5680 and we'll get your financial game plan set up." Learn more about bankruptcy at dlbklaw.com
By Stephen K. Peeples Award-winning Santa Clarita journalist Stephen K. Peeples covers a variety of topics for local and national media. Contact him at skp (at) stephenkpeeples.com or http://www.stephenkpeeples.com.