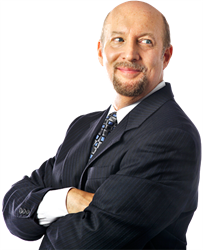 These changes looked like they were benefitting borrowers, but in fact they were benefitting the bank's bottom line.
Queens, NY (PRWEB) July 06, 2017
Having a bank push through a loan modification to lower a struggling homeowner's mortgage payments sounds good in theory, but there can be adverse affects. Wells Fargo is once again under fire for submitting unauthorized changes to mortgages for homeowners in bankruptcy. Bruce Feinstein, Esq., an experienced attorney in Queens, New York, recently spoke to clients with home loans about suspicious practices that banks can take to elicit money under the guise of good will.
Wells Fargo is currently embroiled in several lawsuits from customers who claim the bank filed paperwork to reduce their mortgages without their consent, according to a June 17, 2017 article in the New York Times. The changes usually lowered the customer's monthly mortgage payment, but also extended it, often for decades, which ended up in tens of thousands of dollars in extra interest payments. "These changes looked like they were benefitting borrowers, but in fact they were benefitting the bank's bottom line," explains Mr. Feinstein. "And changes to payment plans for people in bankruptcy are subject to the Court's approval. The bank did not do that in this case, according to the lawsuits."
These changes were also filed using "a routine form that typically records new real estate taxes or homeowners' insurance costs that are folded into monthly mortgage payments," according to the same article.
This allowed the bank to receive money from government programs that reward institutions that modify loans for customers in debt. But it ultimately puts families in bankruptcy at higher risk of foreclosure and defaulting on loan payments. Borrowers who file for Chapter 7 personal bankruptcy often do so to save their homes, working with the courts and appointed trustees to work out payment plans with creditors that satisfy both parties. By changing borrowers' payment plans without approval, Wells Fargo jeopardized this system. Mr. Feinstein says, "These new payment plans were far lower than those initially submitted to bankruptcy court by the borrowers. If those new payments were made without the court's approval, the borrowers would have come out of the bankruptcy process with a plan that owed the difference between the two mortgage amounts. This would put the borrowers back into debt, starting foreclosure proceedings and a wealth of new problems."
Mr. Feinstein's suggestions to his clients filing for bankruptcy in New York are to actively monitor mortgage payments and keep detailed records of payment modifications if they occur. Communications of loan modifications from banks should be submitted to the borrower's bankruptcy attorney for review – "good news" is not always good when all is said and done.
The Law Offices of Bruce Feinstein has nearly two decades of experience in bankruptcy law, helping clients and families resolve their issues and move forward with their lives. Visit bfeinsteinesq.com for more information or call (718) 514-9770 to reach the New York office. ###