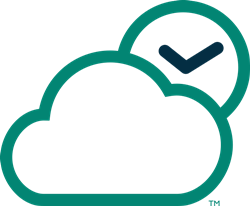 "It has definitely been an adjustment for both our employees and our customers, but everyone seems to be getting used to booking appointments. The pushback has been minimal because people are still very concerned about social distancing."
SCOTTSDALE, Ariz. (PRWEB) June 03, 2020
Many banks and credit unions have closed their lobbies to drop-in customers during the pandemic. Instead, they require customers to book an appointment to enter their banking centers. This is helping them adhere to social distancing by limiting the number of people in their offices at any given time.
Appointment scheduling with banks and credit unions is not uncommon. However, these appointments are normally with a banker to discuss a loan or to open a new account. Now, as a result of the pandemic, financial institutions have customers book appointments even for routine visits. This is serving to help ensure the safety of both staff and customers by controlling the flow of visitors into the building.
AppointmentPlus is an online appointment scheduling system that many banks and credit unions have turned to during the pandemic. While some existing banking clients have simply expanded the use of the system to cover all customer visits, many of these financial institutions have recently implemented the software in response to mandates for distancing and capacity limits.
One representative for a large credit union that started using AppointmentPlus in April noted, "It has definitely been an adjustment for both our employees and our customers, but everyone seems to be getting used to booking appointments. The pushback has been minimal because people are still very concerned about social distancing."
The AppointmentPlus scheduling software is uniquely designed to work for institutions - like banks and credit unions - that require a high level of security and data privacy. The system has built-in access controls and centralized system management. It also allows banks to tightly regulate their availability. This is critical because banks are subject to state-based directives on limiting in-person services.
Bob La Loggia, AppointmentPlus CEO, stated, "We've always had a lot of financial institutions using our software, but that number has skyrocketed over the last several months. Fortunately, we have a dedicated team that can have a bank or credit union taking appointments within a day."
AppointmentPlus is based in Scottsdale, Arizona. It serves over 10,000 locations and has had nearly a billion appointments booked through the platform since inception. The system is in use by over 50 of the Fortune 500, as well as small and medium businesses and institutions. To learn more about AppointmentPlus, visit our website at http://www.appointmentplus.com.