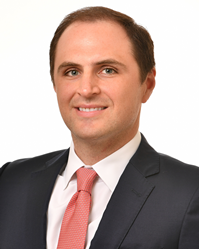 "In only two years, we have been able to migrate over two-thirds of our clients to the latest technology, while generating solid new customer growth. ASCEND has proven to be a game-changing product for our financial institutions," - Boyce Adams, Jr., President/CEO, BankTEL
COLUMBUS, Miss. (PRWEB) February 28, 2019
BankTEL Systems, a leading provider of compliant accounting solutions to financial institutions, reached a significant milestone this week when it migrated the thousandth customer to its ASCEND software system. Currently there are around 5,000 banks in the U.S., and about a fifth of these banks are now set-up on the ASCEND cloud-based accounting software, which integrates with all widely-used core banking systems.
"In only two years, we have been able to migrate over two-thirds of our clients to the latest technology, while generating solid new customer growth. ASCEND has proven to be a game-changing product for our financial institutions," said Boyce Adams, Jr., President and CEO of BankTEL.
BankTEL clients say that ASCEND has better reporting functions, a stronger audit trail, and makes it easier to manage multi-branch vendors.
"I like how you can drill down your reports and extract the info you're looking for," said Shan Venable, CTO at Georgia's Altamaha Bank. "It makes research so much quicker."
Mendy Collier, an accountant with the Tulsa-based Regent Bank, said that ASCEND reduces the amount of time it takes her department to fulfill its duties by 20 percent.
"We are honored that our clients continue to put their trust in BankTEL to deliver solutions that maintain their operational compliance, reduce risk and create additional efficiencies in their accounting workflows," said Adams. "We are continuing to see increases in fraud attempts, and our clients are being proactive in working towards preventing it. One important mission of BankTEL right now is to partner with clients to address solutions necessary to stop fraud."
About BankTEL
BankTEL helps financial institutions manage expenses with easy-to-use software that maintains transparency, accountability and regulatory compliance. BankTEL is the only international software company that focuses solely on accounting solutions for financial institutions. BankTEL delivers solutions to over 20% of the U.S. market share, with a 27-year history of serving clients of all sizes.