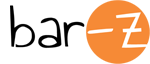 The Metro Publisher API integration helps publishers save time and money managing a suit of digital products.
Austin ,TX (PRWEB) June 30, 2014
Bar-Z is working with Metro Publisher to integrate an API that connects the two systems, creating synergies for publisher's to efficiently manage their Metro Publisher website and Bar-Z mobile solutions though a central CMS. The integration brings Metro Publisher data directly into the Bar-Z Full Digital Platform to populate iOS and Android native apps automatically with client content, simplifying app development and maintenance.
Metro Publisher is a leading content management system (CMS) used by city, regional and niche publishers across the US and internationally to manage their online presence. Bar-Z creates specialty mobile solutions for publishers that are also designed to drive audiences and create new revenue opportunities.
"Bar-Z is always looking for new ways to meet the needs of our clients and expand our service offering. The Metro Publisher API project was a natural fit since it opens up new opportunities for clients of both companies," said Wm. Lee Little, Bar-Z founder and CEO.
"GO Neapolitan Family", offered by Neapolitan Family magazine out of Naples, FL, is the first app utilizing the API. Now available for download from the Apple App Store and Google Play app store, it incorporates data originating from the Metro Publisher CMS and offers information about local events, restaurants, deals and tourism information.
"We are excited to work with Neapolitan Family magazine to help them develop native iOS and Android apps that compliment their Metro Publisher website. Saving them time and money in managing their digital products will help them be even more successful with generating ad revenue, and their success is our success," Little continued.
With the Metro Publisher API integration completed, Bar-Z will continue to work with new clients to launch complimentary native apps.
About Bar-Z
Bar-Z delivers custom branded mobile and web apps faster than a speeding bullet and is an industry leader in the development of these applications. The company strives to deliver creative content to people on whatever device they happen to have with them including Apple iPhone and Google Android devices. Our goal is to become the leading cross-platform publishing solution. Bar-Z creates apps for a variety of industries including higher education, publishing, broadcasting, destination marketing and tourism. For more information, visit http://www.bar-z.com.