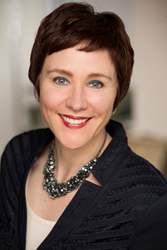 Minneapolis, MN (PRWEB) October 08, 2014
BARD Advertising, is pleased to announce that Lee Ann Villella has joined the agency to further develop their growing client base of regional and national accounts. Lee Ann Villella brings over 18 years of sales and marketing experience. Lee Ann spent the last four and a half years at digital agency Nina Hale, Inc., where she was instrumental in revenue growth and developing the agency marketing strategy. Her role as Vice President of Marketing and Business Development will include growing the business, building strategic partnerships with agency partners and expanding key verticals and digital offerings.
Barb Stabno, BARD agency founder and president said, "Lee Ann's wealth of agency experience and digital expertise has made her a key addition to BARD. Our growth in the areas of financial, medical, B2B and consumer-packaged goods along with digital services will be a key asset to our clients."
About BARD Advertising
BARD Advertising is a nationally recognized strategic marketing agency, with expertise in consumer-packaged goods, financial, medical and B2B clients. Twice recognized as the "Who's Who in Shopper Marketing" by the Path to Purchase Institute, the agency focuses on strategic programs that drive revenue through omnichannel marketing. BARD Advertising was established in 1996 and is a nationally certified woman-owned business (WBENC). Learn more about BARD on Twitter, LinkedIn, and our Blog.