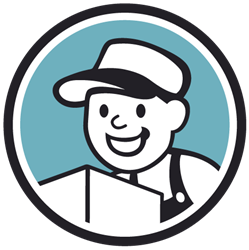 Our success is a reflection not only of the work we do, but of the many companies whose behind-the-scenes contributions help ensure we remain an industry leader
PORTLAND, Ore. (PRWEB) January 29, 2021
Bargain Storage begins the new year as strong as ever thanks, in part, to 11 strategic business partners who provided exemplary service and helped elevate the company's brand during a challenging 2020.
"Our success is a reflection not only of the work we do, but of the many companies whose behind-the-scenes contributions help ensure we remain an industry leader," said Barry Raber, president and chief executive officer of Bargain Storage. "Business collaborations are critical, and we'd like to express appreciation to our most trusted and reliable partners."
Bargain Storage is one of the nation's 100-largest self-storage providers, with over 1,175,000 million sq. ft. across 11 facilities in Arizona and Texas. Bargain Storage is deliberate in its partnerships, choosing to work with businesses who embrace the company's core values of creativity, competence, compassion and a can-do attitude. Visit https://bargainstorage.com/blog for full reviews:

This company is tenacious at identifying comprehensive packages with the lowest premiums. Employees provide top-notch service, working ahead of deadlines and handling the paperwork.
Contact: Michael Hampar; michael_hampar@ajg.com; (818) 539-1440
The BSC Group puts your interests at the forefront of every transaction and never fails to deliver. The company seems to know every industry player and always finds lenders with great terms.
Contact: Shawn Hill; shill@thebscgroup.com; (312) 207-8237
This easy-to-use platform encourages tenants to provide online feedback. Beyond tracking high-quality reviews from customers, it enables managers to deliver personalized responses and survey customer satisfaction.
Contact: Michael Beckler; michael.bechler@birdeye.com; (720) 262-8661
CCG does it all as a single point of contact for environmental assessments, land surveys and property condition reports. Utilizing their large network of licensed partners, they find us the fastest, most cost-effective contractor and manage the project to ensure all requirements are met.
Contact: Jude Havens; jdhavens@consolidatedconsulting.com; (817) 424-9085
FastSigns takes the time to understand a brand, offering an in-depth knowledge of signage and the ability to deliver at a national level. The sign solutions offer great value and long-term durability.
Contact: Shelly Wells; shelly.wells@fastsigns.com; 503-244-8813
The gold standard in quality, Janus has been our go-to-builder for interior partitions, doors or exterior mass units. They are professional and offer the best for turn-key storage solutions.
Contact: Jim Ponti; jimp@janusintl.com; (770) 562-2850
There may be bigger names in this industry but Move 'N Store provides quality disc locks at a very affordable price. The company stands behind its product and offers quick delivery.
Contact: Craig Clarin; cclarin@movenstore.com; (602) 999-2691
SiteLink is the most comprehensive software provider for property management and payment processing. Daily facility management, corporate reporting and accounting is now a breeze.
Contact: Markus Hecker; markus.hecker@storable.com; (919) 865-0781
StoragePug redesigned our website to offer a branded experience, including a mobile-first design enabling payments and unit selection integrated with our management software. Our experience has been phenomenal!
Contact: Tommy Nguyen; tommy@storagepug.com; (865) 240-0295
USC offers high-quality container solutions, allowing us to tap into non-utilized areas or replace vehicle storage. Their product has helped boost income and value at our properties for a decade.
Contact: Sam Mishkin; sam.mishkin@universalstoragecontainers.com; (800) 385-0755 ext. 4
Our home office transitioned to weekly video calls on the easy-to-use platform, increasing camaraderie and communications, and reducing expenses and travel needs to regional sites.
Contact: Matt Marine; matt.marine@zoom.us; (480) 478-2050
Bargain Storage specializes in turning around undermanaged and neglected properties and currently operates 11 facilities in Arizona and Texas. Bargain Storage is a division of Business Property Trust, LLC, a niche real estate investment firm located in Portland, Oregon.