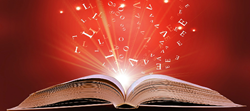 Boulevard Books offers 100% royalties!
New York, NY (PRWEB) November 12, 2018
Barnes & Noble Union Square NYC is hosting an Afternoon With Boulevard Books Saturday, Nov. 17th 3-7 PM where some of America's movers and shakers will present their newest books. The featured writers will be:
What About the Rest of Us: The Case for a Third Major Party in the United States
By Frank MacKay
NEW YORK JUSTICE: My 40-Year Courtroom Journey from Rookie Prosecutor to Veteran Criminal Trial Judge
By Joel Goldberg
God, Please Give Me Patience...and Hurry!
By Candice Azzara and Michael Conley
DYING FOR LIVING: Sins & Confessions of a Hollywood Villain & Libertine Patriot
By Patrick Kilpatrick
Boulevard Books is an educational publishing company for the 21st century. Founded by educator and author Avi Gvili in 2010, it aims to bring to the public the voices of the new century. It is the only publishing company that offers 100% royalties!