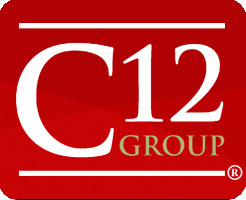 Some people think we are crazy but it [giving the company away] was a wonderful relief to us. Our personal balance sheet changed a lot that day, but our lifestyle did not change at all.
Greensboro, North Carolina (PRWEB) May 19, 2014
Few multi-million dollar companies are given away to achieve their stated purpose and mission. In the case of Barnhart Crane and Rigging, a $250 million dollar company based in Memphis, Tennessee, the purpose of building a successful heavy lift and transport company was "to glorify God by providing an opportunity for His people to use their skills and gifts in His service through constructive work, personal witness and ministry funding."
"Some people think we are crazy but [giving the company away] was a wonderful relief to us. Our personal balance sheet changed a lot that day, but our lifestyle did not change at all. If I die now, we can pass on the stewardship of the company without having to transfer the dangerous part – the weapon of wealth," says Alan Barnhart, CEO of Barnhart Crane and Rigging and member of America's leading executive roundtable, The C12 Group.
More from Alan Barnhart about potential dangers of profit and wealth
But Barnhart has turned "the weapon of wealth" into a practical instrument of economic hope for poor families in need of stable financial systems. During the 2014 spring meetings of the IMF/World Bank Group in Washington, DC, participants warned of the negative impact of having an estimated 2.5 billion people in developing countries with little or no access to traditional financial services. Research findings by the International Finance Corporation showed that about 200 million formal and informal micro, small and medium enterprises in Africa and other developing countries lack the financing they need to grow.
This revelation is not new for Barnhart Crane andd Rigging, it has been donating millions for years to non-profit mission groups dedicated to Christ-centered microenterprise development. Oganizations providing biblically based training, savings services, and loans that restore dignity and break the cycle of poverty.
GROVE, God's Resource Operating Very Effectively, is the company's philanthropic organization comprised of 55 Barnhart employees who determine where company donations can do the most good. Most of the donations boost international development and Christian ministry in Africa, the Middle East, India, and southeast Asia, where the GROVE sees needs larger than those at home. "That's where God is really working. All the ministries we work with are meeting the needs of growing The Kingdom," says Joye Allen, GROVE administrator. The group focuses its giving on five causes: Christian evangelism, church planting, Christian discipleship, leadership training, and ministering to the poor.
GROVE's biggest grants have gone to Hope International, which provides microfinancing in developing regions around the world; the Seed Company, a Bible translation group; and Strategic Resources Group, an umbrella organization for Christian ministries in the Middle East.
In the countries where HOPE operates, $50 or $200 can purchase healthy feed for animals, a sewing machine, a cart to transport produce to market, or a market stall in which to sell goods. It can also allow an entrepreneur to purchase supplies in bulk or to hire an employee to increase efficiency.
GROVE donations have touched the lives of thousands through their partner ministries with the aim to grow The Kingdom of God. According to Hope International, selected as GROVE'S premier partner, it has helped more than 400,000 clients -- most of whom were women – in areas like the slums of India.
Though the bulk of its giving is overseas, GROVE also works closer to home with financial contributions to Repairing the Breach, helping youth in rundown Memphis neighborhoods, and Citizens for Community Values, helping women escape the sex trade.
Barnhart believes the God that he serves is amazing and that "HE has blessed me beyond my wildest dreams and I am grateful to have learned that it is so much more joyful to be a giver than a consumer." Barnhart is one of the newest members of the C12 Group in Nashville, Tennessee, led by John Logan. The C12 Group, equipping CEOs and owners to build great businesses for a greater purpose, gives members a way to focus on the enormous benefits of bringing marketplace ministry to life.
According to Don Barefoot, CEO of The C12 Group, "based on several member surveys over the years, it's safe to say that nine out of 10 of us [Christian CEOs & owners] would agree that we're not doing what we can in this vital dimension. We know that there are serious unmet ministry opportunities available to us as we conduct business and that we really need to step up to faithfully grasp the responsibility that God assigns us as stewards and servant leaders. As in the case of Barnhart Crane & Rigging, where thousands of lives around the world, from employees to those in poverty stricken areas around the globe, have been touched through the love of Christ at work within the organization."
To learn more about the C12 Group and how membership can help CEO's and business owners improve financial and ministry performance in a meaningful way, visit The C12 Group.
About Barnhart Crane & Rigging
Barnhart Crane & Rigging, established in 1969, is a leading national supplier of heavy lifting and transportation solutions. The company has locations across the United States. Services also include logistics, machinery moving, and plant relocations. Barnhart's Quality Management System is certified to the ISO 9001:2008 international standard and has been registered since 2000.
About The C12 Group
The C12 Group is America's leading executive roundtable for Christian CEOs and owners building great businesses for a greater purpose. C12 Members gather monthly for a unique, proven peer forum to engage in worthwhile continual learning, brainstorming, intentional accountability, and to share proven best practices, combined with eternal perspective. Members also receive monthly counsel through one-on-one sessions, an annual business review, and an online library of high-impact leadership tools. Founded in 1992 by Buck Jacobs, dedicated Christian author and CEO, C12's mission is to change the world by bringing forth the Kingdom of God in the marketplace through the companies and lives of those He calls to run businesses for Him.
Christian CEOs & Owners Building GREAT Businesses for a GREATER Purpose ©2014, The C12 Group, all rights reserved.
###