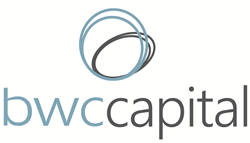 While the big banks are not adequately serving the needs of Black-owned businesses, local and regional banks, which include Black-owned banks, appear to be doing a relatively better job.
GREENSBORO, N.C. (PRWEB) April 15, 2020
The COVID-19 health crisis is highlighting persistent racial inequities that existed prior to the arrival of this novel virus. Along with pre-existing health disparities causing people of color – Black and Hispanic communities in particular – to be more susceptible to contract the virus and to die from the virus, economic inequalities also exist. This persistent economic disparity is playing out in the Payroll Protection Program (PPP), a $349 billion-dollar relief package included in the $2.2 trillion-dollar disaster aid legislation recently passed by Congress. In order to secure a PPP loan, small businesses must identify a participating bank that will approve and fund the loan, which is backed and guaranteed by the federal government.
Comparable to the disparities caused by insufficient healthcare resources in minority and underserved communities, the failure of Congress to anticipate discriminatory banking practices that have plagued the small business community for decades, stagnates the roll-out of the stimulus package to the communities most in need. Black-owned businesses faced with hurdles to accessing funds during an economically debilitating crisis are disproportionately at-risk of permanent closure.
The program is intended to help businesses with fewer than 500 employees by lending them up to two months of payroll costs, and it does not require any personal guarantee or collateral from borrowers. Deployed on a first-come-first-served basis, PPP was designed to offer a lifeline to small businesses hoping to protect their ventures during the COVID-19 crisis. However, what appears to be an easy qualification process that requires businesses to work with banks they currently have a relationship with, proves not to be so easy, particularly for minority-owned businesses.
Many Black-owned businesses are learning that simply banking with the big, well-known banks does not ensure that meaningful relationships exist. Big banks are setting the rules on what qualifies as an acceptable relationship between their branches and local businesses. If local business-to-bank relationships do not meet or exceed the bank's standards, businesses are finding it hard to secure the PPP funding. Accordingly, many Black-owned small businesses are finding it difficult to get a PPP loan approved while others are simply being denied access to capital. As a result, many minority-owned businesses are likely not to weather the storm created by the COVID-19 health crisis, which will increase the existing racial wealth disparity that continues to grow across the nation.
When Big Banks Fumble, Small Banks Win
This time of chaos and continued lack of access to much-needed resources further makes clear the need to proactively work to build more resilient communities, particularly in Black communities. One way to put this value into practice is to focus on banking institutions that have historically supported minority businesses. Many Black-owned businesses have had to depend on friends and family, smaller banks, and credit cards to launch and keep their business ventures growing. Despite the size and investment opportunities offered by big, prestigious banks, small businesses often find a financial ally in smaller banks who are willing to invest in ventures that big banks may deem high-risk. Minority-owned businesses have also found support in Black-owned banks.
"Back Black" is a phrase that alludes to the need for businesses to support Minority Business Enterprises (MBE), including Historically Black Colleges & Universities (HBCUs), education businesses and banks. While the big banks are not adequately serving the needs of Black-owned businesses, local and regional banks, which include Black-owned banks, appear to be doing a relatively better job. However, one challenge that local and Black-owned banks face is a need for greater capacity to be in the position to serve more small businesses. This positioning allows these banks to offer value-add services that many minority-owned small businesses are likely not readily privy to, which can increase their competitive advantage.
Opportunities often arise during times of crisis. An opportunity now exists to make "black the new green" by encouraging small businesses to cultivate relationships with small and Black-owned banks. Large, global banks are demonstrating that they are unable and/or unwilling to meet the needs of these small businesses in a time of crisis and great uncertainty. Rather than accepting this and hoping things will somehow improve, proactively creating a more viable and value-add solution is an ideal alternative. Thus, the underwhelming performance of the PPP small business loan program should hopefully compel Black-owned banks to be more proactive, to attract and build meaningful relationships with businesses owned by people of color, and for Black-owned businesses to bank Black. In doing so, we work to build more resilient communities and install the infrastructure that positions Black communities to be more responsive and less reactive in times of crisis.
About BWC Capital
BWC Capital, LLC is a private equity firm headquartered in North Carolina. In operation since 2013, BWC Capital was formed to address opportunities outside the scope of BWC Consulting, a boutique strategy and financial advisory consulting firm in existence since 2005, and in response to the insatiable demand and widening gap for access to capital by emerging- and growth-oriented businesses. To learn more about BWC Capital visit http://www.bwccapital.com.