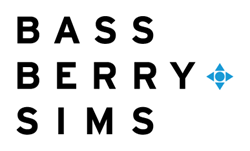 "Healthcare companies must continue to invest in compliance efforts, as fraud enforcement hasn't wavered at all during significant political and healthcare industry changes over the last decade." -- Bass, Berry & Sims attorney Brian D. Roark, head of the firm's Healthcare Fraud Task Force
NASHVILLE, Tenn. (PRWEB) February 19, 2020
Fraud recoveries from healthcare companies topped $2 billion for the 10th consecutive year in 2019, signaling continued vigilance by regulators even as they consider ways to loosen the regulatory burden in healthcare and provide clearer guidance to companies, according to the Healthcare Fraud & Abuse Review 2019 released today by Bass, Berry & Sims.
"Healthcare companies must continue to invest in compliance efforts, as fraud enforcement hasn't wavered at all during significant political and healthcare industry changes over the last decade," said Brian D. Roark, head of the Bass, Berry & Sims Healthcare Fraud Task Force. "In an election year where health policy is a crucial issue, we don't expect anything but continued robust enforcement efforts across all healthcare sectors."
Download the Healthcare Fraud & Abuse Review 2019
Civil fraud recoveries reported by the U.S. Department of Justice (DOJ) rose to more than $3 billion in the fiscal year ending September 30, 2019 (FY 2019) as compared to $2.8 billion in FY 2018. Recoveries attributable to the healthcare industry were $2.6 billion in FY 2019, a slight increase from $2.5 billion in FY 2018.
The Review offers analysis of significant developments affecting healthcare fraud enforcement, including policy announcements, trends in whistleblower approaches to using the False Claims Act (FCA), and major settlements affecting hospitals and health systems, long-term care providers, pharmaceutical and medical device makers, and other provider companies.
Court ruling, guidance impact enforcement
The Review analyzes a U.S. Supreme Court ruling in June 2019 that restricted the government's ability to make changes to the scope of benefits or eligibility to provide services for government programs without a public notice and comment period, as well as guidance interpreting the ruling from the Centers for Medicare & Medicaid Services (CMS). These developments built on a 2018 DOJ memo that prohibited its litigators from using noncompliance with agency guidance documents in affirmative civil enforcement cases to establish violations of applicable laws, including the FCA.
"Taken together, these developments should have a significant impact on curtailing enforcement actions premised on violations of so-called guidance and sub-regulatory documents," said Bass, Berry & Sims attorney Anna M. Grizzle. "In addition, new DOJ guidance on compliance programs and company cooperation during FCA investigations offer healthcare companies valuable roadmaps for enhancing their compliance programs."
Enforcement trends: Data, physician compensation, patient assistance funds
A growing trend highlighted in the Review is the "rise of the professional relator:" analytics-driven companies that mine Medicare claims data or other publicly available data sources to develop FCA cases against healthcare providers. Unlike a traditional relator, these companies have no personal knowledge of conduct that forms the basis of their allegations.
"The drive for transparency in healthcare is making claims data and similar information available to analytics firms looking to make FCA cases," said Matthew M. Curley, a member of the Healthcare Fraud Task Force and editor of the Review. "Providers must understand what their publicly available data show, because the government and relators see this data as fertile ground for FCA cases."
The most notable settlements for hospitals and health systems in FY 2019 involved scrutiny of physician compensation arrangements under the Stark Law or Anti-Kickback Statute (AKS). This continued focus came as CMS and the Office of Inspector General (OIG) of the U.S. Department of Health and Human Services (HHS) proposed far-reaching updates to the Stark Law and AKS in October.
"Healthcare companies should not take these proposed rules as a sign to relax their compliance efforts. Although the proposed rules, if enacted, will add flexibility, they remain complex and the Stark Law remains strict liability. In addition, regulators will be on the lookout for new forms of noncompliance such as inappropriate manipulation of quality data. As the many multi-million-dollar settlements show, missteps with physician arrangements can be costly," said Danielle M. Sloane, a Bass, Berry & Sims attorney who along with Brian D. Bewley and Grizzle and others at the firm co-authored the firm's in-depth analysis of the proposed rules.
Companies in the life sciences space, including pharmaceutical and medical device manufacturers, continue to face heightened scrutiny and enforcement activity. "The government and whistleblowers are paying close attention to the relationships between manufacturers, physicians, and patients to ensure clinical decision-making and product selection are not compromised and costs are contained," said John Kelly, managing partner of the firm's Washington, D.C., office, and member of the firm's Health Care Fraud Task Force. The Review details six settlements pharmaceutical companies agreed to in FY 2019, from $17.5 million to $100 million, based on allegations the companies improperly used patient assistance programs (PAPs) as conduits to pay kickbacks to patients using its drugs in order to induce prescriptions. "Patient assistance programs, in particular, remain under intense scrutiny as part of the federal government's well-detailed efforts to lower pricing levels for pharmaceuticals," said Kelly.
"We expect federal fraud enforcers and whistleblowers to maintain their efforts and creativity in bringing FCA cases against healthcare companies, as the incentives – political and financial – remain strong," said Bass, Berry & Sims attorney Lisa Rivera. "Healthcare companies must redouble their efforts to hone compliance programs and strengthen the culture of compliance within their organizations to mitigate the impact of these risks."
About Bass, Berry & Sims PLC
With more than 290 attorneys representing numerous publicly traded companies and Fortune 500 businesses, Bass, Berry & Sims has been involved in some of the largest and most significant litigation matters, investigations and business transactions in the country. Our attorneys work seamlessly across substantive practice disciplines, industries and geographies to deliver highly effective service and business-focused solutions. For more information, visit http://www.bassberry.com.