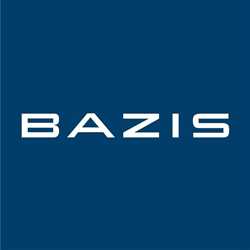 TORONTO (PRWEB) January 12, 2023
With excavation complete and crane installed, Toronto is abuzz about BAZIS' latest high-rise condominium development; 8 Wellesley condos, a 50-storey tower designed by IBI Group and GBCA Architects, located in the heart of the city.
Whether a studio, 1-, 2- or 3-bedroom, all suites at 8 Wellesley offer sophisticated spaces with hints of luxury rendered in thoughtful details. Refined finishes. Integrated linear kitchens. Gold-toned display shelving, organic materials, and open concept design that creates an expansive sense of space.
Close to world-class shopping, world-class universities, world-renowned business centres, 8 Wellesley is the perfect choice for students and professionals who share a desire to live in the city's most sought-after location.
While all that Toronto has to offer is just steps away, 8 Wellesley offers premium amenities designed exclusively for residents. A 6,300 square foot fitness centre rivals the most luxurious gyms in the city. The space combines high-performance facilities with luxurious interior design, and is just an elevator ride away. The 24/7 co-working space has private rooms, communal tables, study banquettes, indoor/outdoor lounge, and a fireside lounge. Quality is everything. That is the philosophy that has shaped the amenity programming at 8 Wellesley.
Toronto homebuyers and investors are excited; 8 Wellesley is a unique opportunity, at an exceptional location. Visit 8 Wellesley Condos now to receive more information.
More about BAZIS:
Over the past 20 years, Toronto has experienced a transformation in its skyline. BAZIS has played an important role in that redesign and has set the highest standards of excellence in the real estate industry. Buyers can rest assured that when a development holds the BAZIS brand, it is synonymous with the luxury living, unique design, and outstanding quality evident in BAZIS remarkable track record of Toronto developments, including Crystal Blu, Emerald Park, Exhibit and 1 Yorkville.