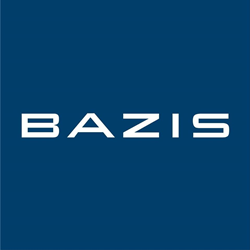 TORONTO (PRWEB) July 14, 2020
Bartley Towns is BAZIS' latest Toronto real estate development launching sales on July 27, 2020. Toronto home buyers can now register for Bartley Towns townhomes and partake in one of the two webinars hosted on July 15 and 16 that will provide information on the project, sales process and offer the opportunity for questions and answers.
Bartley Towns is a rare and unique opportunity for home buyers and investors in a real estate market that seldom has luxury townhomes for sale. Located at Eglinton Ave. and Victoria Park Ave., an established, sought-after residential neighbourhood in the midst of commercial and residential revitalization, Bartley Towns has everything a Toronto home buyer is looking for.
Bartley Towns includes 84 freehold townhomes with 3, 4 and 5 bedroom layouts with 1,475 sq. ft. to over 1,700 sq. ft. of space. In line with BAZIS' signature style and focus on designing luxurious urban living spaces with the utmost attention to detail, these luxury townhomes feature spacious gourmet kitchens, ground floor dens, expansive outdoor terraces, private garages, and impressive finishes. One of the greatest benefits of buying a new home is being able to customize features and finishes to suit personal preferences, lifestyles, wants, and needs. Bartley Towns luxury customization options include flooring upgrades, electrical and lighting upgrades, kitchen upgrades, bathroom upgrades, and more.
Location, accessibility and amenities are vital factors for Toronto home buyers, and BAZIS' new Eglinton and Victoria Park townhomes meets the diverse needs of both urban professionals and growing families. Travel to any corner of the city is a breeze with easy access to the Don Valley Parkway, public transit and the new Eglinton Crosstown LRT currently under construction. Neighbourhood amenities are abundant and continue to grow. Schools, libraries, community centers, fitness centers, grocery stores, restaurants, bars, movie theatres, shopping, and retail outlets are just steps away. Despite being so close to amenities, services and transportation options, Bartley Towns is nestled in a quiet oasis surrounding Bartley Park, removed from the hustle and bustle of the main streets.
Register early to guarantee a spot in the upcoming webinars on Bartley Towns, meet the BAZIS team, and be ready to be amazed at the opportunities available.
More About BAZIS Home Builders:
Over the last 15 years, Toronto has experienced a transformation in its skyline, and BAZIS has played a significant role in that redesign, setting high standards of excellence in construction and design. BAZIS understands the complex role that architecture plays in life and focuses on designing luxurious living spaces with the utmost attention to detail; living spaces where expression through design meets human interaction. The new Bartley Towns are perfectly aligned to this vision. Designed with an eye on maximizing the utility of living spaces, using light and proportions to create spaciousness, these townhouses are unique in design and outstanding in quality.