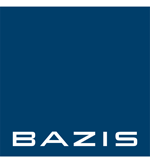 TORONTO (PRWEB) January 22, 2020
Toronto's real estate market is forecast to be hot in 2020 and Bazis is ready to quell the heat for home buyers. With two new real estate developments in the works, Bazis offers Toronto home buyers rare access to luxurious living in a booming city where housing supply has been the lowest in a decade.
Toronto's 2020 real estate forecasts project continued and rapid population growth, combined with low-interest rates, the recent introduction of the First-Time Home Buyer Incentive and buyers adjusting to the tighter mortgage rules, home buyers are now snapping up real estate at a rapid rate. The Toronto real estate market is on a distinctive upward trend, making it a great time to hop in the market before it rises any higher, and reap the benefits of a real estate investment.
Bazis has two major real estate developments in progress and they offer home buyers different options to fit their lifestyles. Bazis' 1 Yorkville construction started in 2017 and is a rapidly rising star in the downtown Toronto condo market. At the epicenter of Toronto culture, and walking distance from museums, art galleries, and stunning gardens, Bazis 1 Yorkville condos offers home buyers a unique residence to call home. Located in the heart of one of Toronto's most sought-after neighbourhoods, the Yorkville area offers residents access to high-end boutiques, shops, restaurants, and an array of entertainment options to satisfy any needs. The rooftop of 1 Yorkville offers a stunning view across Toronto and is laden with features including party rooms, an outdoor BBQ and fire pit area, and an intimate outdoor theatre. When it comes to amenities, 1 Yorkville has it all; a cross fit studio, a fitness gallery, a sprawling outdoor pool, hot-and-cold plunge pools, a Zen garden and a spa lounge with juice bar are only some of the features residents of 1 Yorkville will be able to enjoy.
Bazis' Bartley Towns, a development of 84 townhomes in Toronto's sought-after Eglinton Avenue East and Victoria Park neighbourhood, has secured zoning approval and is quickly moving towards a construction start date. Each townhome has a private garage, outdoor terrace, and is available in 3 or 4 bedroom designs. Home buyers not only have the opportunity to buy a rare townhome in an idyllic residential neighbourhood, they can also personalize units to suit their unique needs and lifestyles. The process of selecting finishes and personalizing living spaces is rare opportunity that many dream about. At Bartley Towns townhomes there are options for flooring upgrades, electrical and lighting upgrades (such as under counter lighting, and recessed lighting), kitchen upgrades (including countertops, backsplashes, and cabinetry), and bathroom upgrades (such as finishes, bathtub, shower, and sink options). The new Toronto townhome development surrounds a beautiful park, located in a quiet oasis steps away from the growing list of amenities now available at Eglinton and Victoria Park, and offers easy access to public transit, the DVP, and the new Eglinton Crosstown LRT currently under construction. Every home buyer's needs can be met at Bartley Towns.
There is no better time seize the opportunity and buy real estate in Toronto, and when a residential development holds the Bazis name buyers can rest assured that it is synonymous to luxury living. Bazis is a world-renown home builder with a remarkable track record of constructions across Toronto for more than a decade. They understand the mindset of today's urban buyers and focus on designing luxurious living spaces with the utmost attention to detail; living spaces where expression through design meets human interaction. This is reflected in all of Bazis' Toronto residential real estate projects including Crystal Blu, Emerald Park, Exhibit, and eCondos.