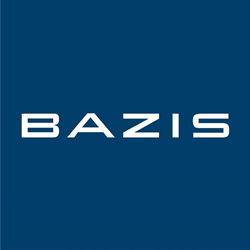 TORONTO (PRWEB) March 17, 2020
Bartley Towns, BAZIS' stunning new Toronto townhome development in the Eglinton and Victoria Park area is coming this spring and buyers can now register their interest, receive updates, and make their dreams a reality. In a competitive real estate market where townhome developments are a rarity, Bartley Towns offers a unique opportunity to home buyers and investors.
This luxury townhome development in Toronto includes 84 freehold townhomes with 3, 4 and 5 bedroom layouts ranging from 1,475 sq. ft. to over 1,700 sq. ft., featuring open-concept gourmet kitchens, ground floor dens, expansive outdoor terraces, private garages, and impressive finishes. The greatest benefit of buying a new home is being able to customize features and finishes to suit personal preferences, lifestyles, wants and needs. Bartley Towns offers home buyers a rare opportunity to personalize their home and select from a host of features, including flooring, lighting, kitchen and bathroom styles and finishes, the options are endless.
Location, accessibility and amenities are important factors for Toronto home buyers, and BAZIS' new Eglinton and Victoria Park townhomes do not disappoint. Bartley Towns meets the diverse needs of both urban professionals and growing families. Travel to any corner of the city is a breeze with easy access to the Don Valley Parkway, public transit and the new Eglinton Crosstown LRT currently under construction. Neighbourhood amenities are abundant and continue to grow thanks to the revitalization triggered by the new LRT; schools, libraries, community centers, fitness centers, grocery stores, restaurants, bars, movie theatres, shopping, and retail outlets are just steps away. While Bartley Towns is only minutes to a host of amenities, the townhome development sits in a quiet oasis surrounding beautiful Bartley Park, distinctly separate from the action at Eglinton and Victoria Park.
BAZIS truly understands home buyers and the factors necessary to ensure luxury Toronto real estate developments are an overwhelming success. Past developments including Crystal Blu, eCondos, Exhibit and Emerald Park demonstrate a commitment to designing luxurious living spaces with the utmost attention to detail and the highest standards of excellence in every facet of the residential real estate development process. Combining visionary architecture and design with marketing and construction has made BAZIS a world-renowned force to be reckoned with in the Toronto real estate market.
Buyers can rest assured that when a development holds the BAZIS brand, it is synonymous with the luxury living, unique design, and outstanding quality that is evident in BAZIS remarkable track record of developments that now mark the Toronto skyline.