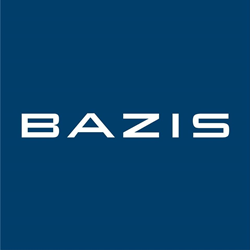 TORONTO (PRWEB) December 08, 2020
Toronto luxury home builder, BAZIS, is renowned for their high-end constructions, stunning architecture and designs. But, their attention to detail does not end at the four walls of a condo unit, it extends to the premium amenities that Toronto home buyers now yearn for.
BAZIS condo developments include a variety of amenities, both indoors and out, to cater to all forms of fitness, leisure and lifestyle. With pandemic restrictions on travel, gatherings, sports and recreation activities BAZIS amenities are more popular than ever. In a city where space is limited, Toronto home buyers seek a home that has amenities that they can easily access and enjoy. Whether it's a dip in a pool on a hot summer day, a workout with state-of-the-art equipment, a movie night on a terrace, or family BBQ, BAZIS has set the standard for premium amenities, and Toronto home builders are taking note.
BAZIS' old and new Toronto condo developments offers awe inspiring amenities that exemplify their signature style. E Condos, completed in 2019, has beautiful party lounges, yoga and fitness studios, and is home to the only cantilever pool in the city, perched on the 26th floor, offering stunning views of the cityscape and a unique swimming experience day and night. Surrounded by an oversized terrace perfect for entertainment, residents of this Midtown Toronto condo don't have to venture far to enjoy the outdoors in luxury and style.
Crystal Blu condos soar 35 floors above Toronto's dazzling skyline, located in the heart of the city this condo building features the impeccable attention to luxury and detail that has become synonymous with the BAZIS brand. A 24-hour concierge, an all-inclusive health and fitness center, a full entertainment center, meeting rooms, and an outdoor pool surrounded by a beautifully landscaped terrace creates a peaceful oasis for residents to enjoy.
Exhibit condos in Yorkville offers an abundance of high-end amenities to residents, including a 24-hour concierge ready to help at a moment's notice. The glowing jewel box lobby is just a taste of what is available. Premium condo units feature unobstructed panoramic views with wrap-around balconies, an entire floor is dedicated to health and fitness with the latest exercise equipment, yoga studio and an elegant cool down lounge. And, on the 9th floor of the building, residents can host social events in the spacious dining and lounge areas that spill onto an outdoor oasis equipped with a reflecting pool and lush mature trees.
Further down the street, BAZIS latest development under construction, Toronto's 1 Yorkville luxury condos, will offer three floors of luxury amenities. A cross fit studio, a fitness gallery, a sprawling outdoor pool, hot-and-cold plunge pools and a spa lounge with juice bar are only some of the features residents of 1 Yorkville will enjoy. The stunning rooftop at 1 Yorkville is where residents will be able to entertain guests in one of the gracious party rooms with skyline views, or watch a movie in the intimate outdoor theatre.
BAZIS knows what Toronto home buyers want and exceeds expectations in every facet of their design, architecture and amenities, both indoors and out. Buyers can rest assured that when a Toronto condo development holds the BAZIS brand, it is synonymous with the luxury living, unique design, and outstanding quality that is evident in BAZIS remarkable track record of developments that mark the Toronto skyline.