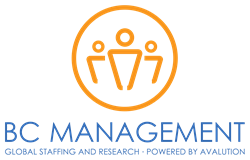 Our study assesses over 30 different events, including everything from workplace violence to power outages and a data breach
CLEVELAND (PRWEB) August 14, 2019
BC Management – the leading provider of staffing and data research in the business continuity profession and a division of Avalution Consulting – announced today the launch of its 8th annual Crisis Event Impact Management Study.
"This is one of our more popular studies as organizations are always seeking data to gauge how events impact organizations from downtime, financial impacts, impact to the employees as well as impact to the organization," stated Cheyene Marling, BC Management's Founder and President. "Additionally, our study assesses over 30 different events, including everything from workplace violence to power outages and a data breach."
This Crisis Event Impact Management Study is used to assess how organizations prepare for events and gauge how specific events have impacted organizations. The findings will highlight activations during an event, impacts to the business and personnel, downtime experienced, and estimated financial loss by event. In addition, this study will evaluate lessons learned – what was successful and not successful – while activating the business continuity program during an event.
The survey takes approximately 30-minutes to complete, and individual contact and company information is kept completely confidential.
The deadline to participate is Tuesday, September 10, 2019 at 11:00 PM ET, and all survey respondents will receive a complimentary copy of the report.
To participate in the 2019 Crisis Event Impact Management Study, please click here.
ABOUT BC MANAGEMENT
BC Management, a division of Avalution Consulting, is the leading provider of executive staffing and research services for the business continuity profession worldwide. BC Management provides contract, contract-to-hire, and direct-hire staffing solutions across all risk disciplines and offers data-driven research studies covering compensation assessments, program effectiveness, and industry trends.
+1.714.969.8006 | bcmanagement.com
ABOUT AVALUTION
Avalution Consulting is the creator of the Business Continuity Operating System™ (BCOS) and Catalyst Business Continuity Software.
BCOS leverages Avalution's proven process for building and sustaining business continuity programs that drive focus and alignment to an organization's business strategy, deliver actionable outcomes, and provide a method for ensuring long-term program engagement.
Catalyst provides comprehensive, yet easy to use, business continuity and IT disaster recovery planning functionality to prepare organizations for disruptive incidents. With Catalyst, continuity planning is simple, scalable, and actionable – for both the program manager AND end user.
+1.866.533.0575 | avalution.com