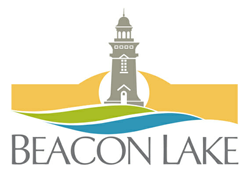 "While we must keep physically distant, we are excited to make social connections in new and creative ways with the residents of Beacon Lake..."
ST. AUGUSTINE, Fla. (PRWEB) October 13, 2020
Since the emergence of the ongoing pandemic back in March, the ways in which we communicate and socialize with one another have drastically changed. Technology serves as a huge help for those looking to keep in touch with friends and family during the pandemic, but such things rarely make up for in-person interactions.
Beacon Lake understands the importance of fostering the need for connection while prioritizing safety. That's why the community has teamed up with Westminster Woods on Julington Creek to help. Beacon Lake and Westminster Woods are implementing a pen pal initiative, through which Beacon Lake residents can form new relationships with those living at the Jacksonville retirement community.
Social distancing protocols have been particularly hard on senior citizens, many of whom depend on community activities for connection. With so many events and activities cancelled, seniors need to find new ways to bond with others. This is especially true of those living in continuing care retirement communities, most of which have strict precautions in place, including limited visiting hours.
The Beacon Lake Pen Pal program will match residents with seniors who might benefit from some extra communication. This outreach program strives to give back to the community's previous generations during these unprecedented times.
Upon signing up for the pen pal program, participants will receive a list of more than 60 Westminster Woods residents interested in accepting letters. The program will also provide participants ideas regarding which topics these seniors may want to hear about. From there, Beacon Lake residents can share their stories and interests with the Westminster Woods seniors. This pen pal initiative presents a promising way to build local relationships without putting anyone at risk.
"We have all heard that we need to practice social distancing in order to keep each other safe during this time, but we also prefer to practice physical distancing," said Pam Benfer, the Director of Volunteers at Westminster Woods. "While we must keep physically distant, we are excited to make social connections in new and creative ways with the residents of Beacon Lake and look forward to the time when we can welcome them on campus!"
Westminster Woods on Julington Creek is a faith-based, non-profit organization whose mission is to improve the lifestyles of its elderly residents. It's one of 22 Westminster communities in Florida, all of which share the goal of enhancing seniors' happiness and wellness. In that sense, the retirement community boasts similar values as Beacon Lake.
The new outreach program is one of several ways Beacon Lake residents have dedicated their time and energy to helping their community since the pandemic emerged. They've also recently committed to supporting health care professionals at local hospitals by printing 3D ear guards to increase their comfort and safety while wearing surgical masks. Beacon Lake believes in the power of community — and that means helping the members who need it the most.
Residents interested in partaking in the Beacon Lake Pen Pal program can visit http://www.beaconlake.com/senior-pen-pal/ to get involved. Your contact information is all that's needed to sign up.
About Beacon Lake
Beacon Lake is the go-to community for families hoping to lead connected, luxury lifestyles. Located at the heart of St. Augustine, Beacon Lake offers its residents a number of amenities, including 8,200-square-foot Lake House Amenity & Fitness Center and 358-acre nature preserve.
Some of the biggest draws of Beacon Lake include its junior Olympic swimming pool, Splash Park, sand beach, and crew house for kayaking and canoeing. Its fitness center contains state-of-the-art cardio equipment, and weights. Meanwhile, its playgrounds and sports fields offer spaces for children to socialize and play. Even family dogs can enjoy amenities like the Bark Park, where they can exercise and socialize with other animals.
Beacon Lake residents can enjoy offsite attractions as well, including restaurants, museums, zoos, and golf courses. There are plenty of activities to keep families busy. The community also falls within the St. John's County Public School District, which includes several high-rated schools, including:

Ocean Palms Elementary School
Alice B. Landrum Middle School
Allen D. Nease High School
For more information on Beacon Lake homes, the community, or to contact about buying, please visit Beacon Lake's website.