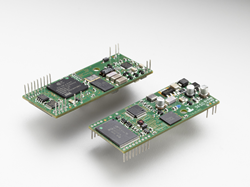 "His addition to the company is continued proof of Bead's commitment to attracting exceptional talent as we continue to build for the future."
NEW HAVEN, Conn. (PRWEB) April 20, 2020
Bead Electronics, an innovative manufacturer of custom contact pins, announced today that Phil Rejeski joined the company to help position their manufacturing organization for rapid growth in the very competitive electronic interconnect industry.
Mr. Rejeski has an economics degree from Wharton School of Business at UPenn and thirty plus years of experience in manufacturing management in the electronics industry. He has a proven track record of delivering improved efficiency, increased utilization and higher margins in his previous positions. Phil joins Bead Electronics as Director of Operations to leverage the company's new technologies and systems for manufacturing premium, custom interconnect products to the automotive, telecom and connector industries worldwide.
"Phil is a seasoned manufacturing professional who brings a wide range of experience to our management team. His ability to drive change will improve efficiencies and help us meet our strategic objectives," said Lou Guerci, President at Bead. "His addition to the company is continued proof of Bead's commitment to attracting exceptional talent as we continue to build for the future."
About Bead Electronics
Bead Electronics, a division of Bead Industries, Inc., manufactures precision end-to-end, solid wire and tubular contact pins for the automotive, telecom, connector, PCB and lighting industries. Their custom interconnect components deliver both performance and value and can be tooled quickly and economically.