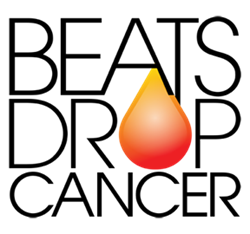 We are so proud to kick off the first Beats Drop Cancer event this year. We hope this will inspire other artists to #PlayItFWD for such a meaningful cause. - The Crystal Method
San Francisco, CA (PRWEB) February 04, 2015
The Crystal Method, DJ John Beaver and an exemplary display of philanthropic support from the electronic dance music (EDM) community are set to perform on Friday, February 13th at LOVE:CURE, a 21+ benefit for Beats Drop Cancer at San Francisco's legendary Factory (formerly known as the Sound Factory).
Beats Drop Cancer kicks off a wave of big charity events on Friday, February 13th in San Francisco with the support of legendary Grammy Award-nominated, platinum-selling electronic music duo The Crystal Method, and the Bay Area's own DJ John Beaver, a cancer survivor and newest spokesperson for the tour.
"We are so proud to kick off the first Beats Drop Cancer event this year. We hope this will inspire other artists to #PlayItFWD for such a meaningful cause. We can't wait to throw down on Feb 13th with all of our friends in San Francisco," says The Crystal Method.
"I am so very excited to be a part of this special event and tour! Being able to share my story and help people connect is my goal and I hope to motivate and encourage anyone that has been touched by cancer or, even greater yet, inspire anyone that has had tough times in life through sharing my survival story. With togetherness, support and love we can conquer anything! I look forward to some amazing events with Beats Drop Cancer where we will dance the night away for a cause, in remembrance and to celebrate life!," states John Beaver.
The Love:Cure event will take place at the Factory in San Francisco on February 13th, and begins at 9 pm with a showcase of talent including DJ Juan Data, Lupe Fuentes, Hil Huerta in a private VIP area, The Crystal Method, John Beaver, Bobby Puma, Chaos, Hiro, and Dirt Cheap and Infinight Visuals on the main stage, and side room hosted by Opulent Temple.
Organizations that support the Love:Cure event include Underground Nation, PLUR Alliance, Give A Beat, The Festival Lawyer, WildChild World, and Giggle and Riot. A showcase of art will include a signature piece by the father of digital art and Official Artist of the 57th Annual Grammy Awards 2015, Laurence Gartel, and internationally acclaimed virtuoso of Spray Paint Art, Chor Boogie.
Beats Drop Cancer is a partner project of Keyframe-Entertainment, The Cynthesis Agency, and the Electronic Music Alliance (EMA) which aims to raise awareness as well as $250,000 between March 26th and June 6th for the Leukemia and Lymphoma Society's Man and Woman of the Year 2015 campaign. 100% of net proceeds from the Love:Cure event support the Beats Drop Cancer campaign and its nominee for Man of the Year 2015, Dmitry Kras.
The Crystal Method and DJ John Beaver kick off the Beats Drop Cancer fundraising tour at "Love:Cure" on February 13, 2015 at The Factory, San Francisco. Tickets and information can be found at http://www.lovecuresf.eventbrite.com
Information for all the events can be found on the Beats Drop Cancer website http://www.beatsdropcancer.com. Progress can be tracked through the Instagram hashtag #BeatsDropCancer.
About Beats Drop Cancer:
100% of this event supports Beats Drop Cancer which is a 10-week campaign running from March 26 – June 6, 2015 benefiting The Leukemia and Lymphoma Society and powered by Keyframe-Entertainment, The Cynthesis Agency, the Electronic Music Alliance non-profit organization's PlayItFWD initiative which encourages artists to donate their time and talent to charitable causes and fundraisers.
http://www.beatsdropcancer.com
#lovecure #beatsdropcancer #playitfwd