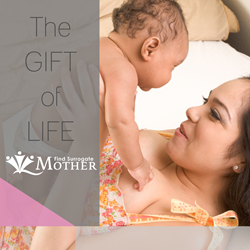 Our team is passionate about giving life to real-life experiences. I am eager and inspired as we continuously explore how FindSurrogateMother.com can become more of a passage for the surrogacy industry.
New York, NY (PRWEB) October 31, 2014
FindSurrogateMother.com conveys a refreshing take on one of the most remarkable gifts of life — building a family through surrogacy. The company provides a platform for matching extraordinary surrogate mothers and donors with hopeful intended parents in turn generating thousands of stories about individuals in unforeseen circumstances.
It's a collective aptitude of surrogate mothers, intended parents, egg donors, sperm donors, surrogacy agencies, surrogacy lawyers, and fertility clinics that help provide these connections — and a unique surrogacy resource brought to life under the direction of CEO and Founder, Brandie Umar.
Through brilliant designing, and an uncompromising team of experts, FindSurrogateMother.com unveiled its new responsive web design earlier this month. The website offers an exceptional stage for its members to make organic, non-intrusive connections.
"The vast exposure and opportunities that we are able to provide to deserving intended parents has developed FindSurrogateMother.com into a thriving model for the surrogacy community that is innovative from a resourceful vantage point rather than a financial one," stated Brandie Umar, CEO and Founder of FindSurrogateMother.com.
Connecting with Intended Parents —
When passionate and devoted women become surrogate mothers, they immensely change the lives of singles thriving to become parents, infertile couples visualizing parenthood, and same-sex individuals who desire the blessings of parenthood — all the same.
While the world highlights their self-devotion, the surrogate mothers of FindSurrogateMother.com are not driven so much by the end result but by the honorable transformation of intended parents as they find themselves becoming parents with the help of one generous act.
The immeasurable values of becoming a surrogate mother are depicted within the soul — by changing the lives of another couple or individual forever. Surrogacy allows women the benefit of staying home with their own children, and an additional financial reimbursement. The site also gives surrogate mothers the opportunity to meet others who have decided to so graciously give the gift of life and become surrogates themselves.
Becoming a surrogate can be an incredible experience — the first step at FindSurrogateMother.com is to complete the initial surrogate membership sign-up. Once the membership is activated by email, FindSurrogateMother.com invites the member to complete a surrogate profile and submit photos, share in the exceptional blog posts, and connect with others discretely and privately.
The Gift of Love, Life, and Joy —
FindSurrogateMother.com is helping surrogacy communities across the globe with a creative pulse — and embraces change in its everyday strategy to build an entirely new set of opportunities for organic engagement.
The company plays a special role in the many lives who are on a family building journey. With more than 80,000 page views per month, the FindSurrogateMother.com community continues to be the go-to site in the surrogacy industry. The site features more than 1,000 intended parents and over 800 surrogate mothers worldwide.
"Our team is passionate about giving life to real-life experiences. I am eager and inspired as we continuously explore how FindSurrogateMother.com can become more of a passage for the surrogacy industry," stated Mrs. Umar.
About FindSurrogateMother.com
FindSurrogateMother.com focuses on providing the educational resources and support to simplify what can be a demanding and intimidating journey to parenthood. The company brings an unmatched level of information and support to help intended parents, surrogate mothers, egg donors, and sperm donors explore all of their options through surrogacy and gay surrogacy. It is their faith in an exclusive experience that allows the team to provide the best resources, comfort and information to exhaust the possibilities and overall balances of building families with love. Find SurrogateMother.com understands that it is a delicate journey that can include countless anxieties and uncertainties, and it is available to represent a greater commitment to what is most important — YOU.