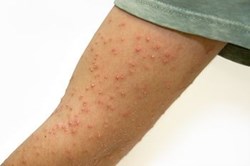 ...because it[Bed Bug Bully] contains no harsh chemicals, it said that it leaves no foul odor or harmful residue, hence, it is safe.
Louisville, KY (PRWEB) September 02, 2013
A child was recently taken out of school because of bed bugs. Based on a report from wsaz.com, the officials made the decision to temporarily pull the student out of class to assure parents that the bed bug policy in the school is followed. Wanting to help prevent the same thing from happening to others, My Cleaning Products advised the public to kill bed bugs early and effectively.
According to report, the bed bug bites on the child, who was studying at Heritage Elementary School in Grayson, were particularly what prompted the school district to take the action, My Cleaning Products shared. And as the district's policy said, it detailed that the student cannot return until the problem is cleared.
It was said in the report that the district was actually implementing regular insect extermination, related MCP. However, it stated that for this case, no extra treatment was conducted as it only involved a single student.
Nevertheless, the post added that Little Sandy Health Department conducted a visual inspection in the school, MCP related. Specifically, it relayed that the director of nursing of the department, Trena Greene, and an environmentalist inspected the classrooms and the library, where the child has been, as well as other spots where bed bugs could hide.
Below is an excerpt from the post Child Taken Out of School Due to Bed Bugs by My Cleaning Products.
"Bed bugs' bite marks are some of the things that give away their presence. And so, when those were seen on one of Heritage Elementary School's students, the administration decided to take the child out of the school for the moment.
Superintendent of Carter County Schools, Ronnie Dotson, said that the child was at school when the problem was discovered. He added that the district's policy to such a case is that the student cannot return to school until the problem is solved. So, the kid was temporarily pulled out of class to assure parents that the bed bug protocol is followed."
My Cleaning Products stated that bed bug bites are signals of bed bugs' presence. As it added, they are also a warning that a bed bug treatment is needed as soon as possible to prevent the worst effects of the pests.
But although hiring a bed bug exterminator is a fast and easy way to kill bed bugs, it stated that economically, it isn't the best option. It shared that a single professional bed bug treatment could cost a person about $1000.
For a cheaper option, it recommended a DIY bed bug elimination instead. However, to make it fast, effective and safe, it said that Bed Bug Bully's help is needed.
MCP explained that Bed Bug Bully is an organic-based bed bug spray. As it only needs to be sprayed, it stated that it saves one time and work. When it comes to effectiveness, it assured that it could kill bed bugs fast. It shared that has been proven true by hospitals, hotels and even pest-control companies. Additionally, because it contains no harsh chemicals, it said that it leaves no foul odor or harmful residue, hence, it is safe.
To prove all those benefits, it urged everyone to try it. It shared that Bed Bug Bully Complimentary Sample is available for anyone who wants one at MyCleaningProducts.com.