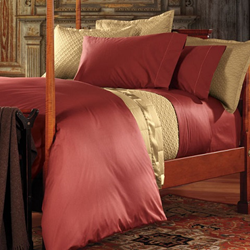 Because thread count is such a ubiquitous indicator of quality, though, it's not uncommon for manufacturers to try to artificially raise the number, either by inserting more threads into the weave, or using a different type of yarn.
(PRWEB) July 15, 2015
HomeThangs.com – the Online Home Improvement Store – has made it their goal to deliver the right product to the consumer. With that in mind, shopping and home design tips, as well as special product selections, are being introduced.
It's long been considered common knowledge that a higher thread count means better quality sheets. But unfortunately, this rule of thumb isn't as accurate as it used to be. Changes in the way linens are made, new and different weave patterns, and even the fact that people value a high thread count have all resulted in bedding with thread counts easily triple or more the highest counts that used to be possible at all. HomeThangs.com has introduced a guide to understanding what thread count really means, as well as where it matters most, and where it can be deceptive.
The whole notion of thread count is tied to the most common type of bedding: that made of plain weave fabric. This is the simplest pattern, with a basic over/under weave pattern. Thread count is valuable with this type of weave pattern, because a higher thread count means that each thread is woven more closely together, making the fabric softer and more durable. More complex weave patterns tend to have higher thread counts, but they also have a different tactile quality, which means they can't be compared equally. More problematically, additional threads can also be inserted into a plain weave pattern, but almost always this results in a fabric that's heavier and less durable, and only more desirable for the higher number of the thread count.
For a more in depth look at different types of weave patterns, check out the full article here.
HomeThangs.com is not only a home improvement superstore, it also provides expert design tips and a comprehensive shopping guide, taking the ideas from professional interior designers, and offering tips to the consumers on how to pick the products to best suit their needs.