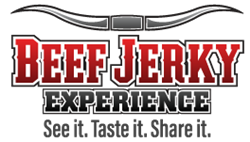 KODAK, Tenn. (PRWEB) July 20, 2020
Due to the increased demand for high quality beef jerky, the Beef Jerky Experience opened stores in Pleasant Prairie Wisconsin and Lake Placid NY. "We are very proud of our owners and the determination they have shown by finishing their buildouts and opening on time regardless of the challenges they faced." Paul Lyons, Beef Jerky Experience President shared.
"We have been incredibly grateful to all our loyal Beef Jerky Experience Fans who have supported local owners throughout the past few months. Our owners across the nation have created online events, curbside pickups, and established a safe environment in each of their stores. After 10+ years in the Beef Jerky business, I knew we had some loyal jerky fans, but we had no idea how faithful they would be throughout the shutdown. Turns out Beef Jerky is an excellent snack to have on hand no matter the situation. Our thousands of fans say our Jerky is the best in the Nation- and we agree!" Stated Paul Lyons, BJE President
New BJE locations:
1. Pleasant Prairie, WI- at the Pleasant Prairie Premium Outlets, at Pleasant Prairie Premium Outlets, 11211 120th Avenue Pleasant Prairie, WI 53158.

2. Lake Placid, NY -at 2439 Main Street Lake Placid, NY 12946

Beef Jerky Experience specializes in more than 100 varieties & sizes of premium jerky. There are exotic meats like kangaroo, alligator, venison and elk, as well as specialty flavor such as Slap Ya Mama and fan favorites like Prime Rib and Cherry Maple. Gourmet snacks, popcorn, candy, jellies, jams, sauces, and rubs are also available. Even dog treats are available.
There is literally something for everyone! We encourage you to see it, taste it, and share it with all your friends and family. BJE owners are eager to bring high-quality jerky to a city near you.
To shop all locations visit us online beefjerkyx.com
About the Beef Jerky Experience
The Beef Jerky Outlet was founded in 2010 and is the country's first national jerky franchise. The company is headquartered in Kodak, Tennessee and there are currently over 90 franchise locations, including 6 founder-owned stores. Beef Jerky Outlet specializes in more than 100 varieties and sizes of premium jerky including exotic meats like kangaroo, alligator, venison and elk, as well as guest favorite flavors such as Prime Rib and Cherry Maple. Jerky is lean, high in protein, low in calories, contains less than 3% fat. Beef Jerky has an extremely long shelf life. Millions seek out and enjoy this protein packed snack every day.