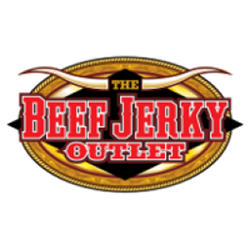 Our USDA high-quality jerky products are the perfect food to stock your pantry. At Beef Jerky Outlet, you can always trust that our jerky will taste delicious and provide a great source of protein when you need it. -- Kathy Raines, COO Beef Jerky Outlet
KODAK, Tenn. (PRWEB) March 25, 2020
Everyone, especially jerky fans, are stocking up by ordering jerky online. Beef Jerky Outlet executives reported very high demand for 1-pound FamilyPaks. Since early March sales have doubled on the larger sized packages. While grocery chains around the country are struggling to keep an inventory of meat due to high demand, Beef Jerky Outlet locations nationwide continue to stock strong inventory levels.
BJOs highest priority has always been and continues to be the health and well-being of their franchise owners, staff, vendors and their loyal guests. "During these uncertain times, we would like to reassure everyone that our USDA certified high-quality beef jerky is currently in adequate supply for anyone who needs it." stated Scott Parker, CEO of Beef Jerky Outlet.
Beef Jerky Outlet is offering exceptional online discounts and promotions in an effort to provide consumers the opportunity to stock their pantry. BJO is reporting online sales growth of 400% over the last three weeks.
Meat products play an important role in providing essential household protein. It can be hard to find in your local grocery store due to panic buying. Beef Jerky Outlet can help. They have over 90 + physical stores that are located across the nation and offer in-store, online and call for curbside pick-up service. Their locally owned locations can ship anywhere in the USA. Beef Jerky Outlet offers several varieties and sizes at all locations. "Beef Jerky is a shelf-stable high protein meat snack that is always good to have on hand." Paul Lyons, President of Beef Jerky Outlet shares. "Our jerky has a one-year shelf life, comes prepackaged and the biggest benefit of all -no cooking required."
"Our USDA high quality jerky products are the perfect food to stock your pantry. At Beef Jerky Outlet, you can always trust that our jerky will taste delicious and provide a great source of protein when you need it." said Kathy Raines, COO of Beef Jerky Outlet.
To find a Beef Jerky Outlet near you or shop online, visit http://www.beefjerkyoutlet.com.
###
About the Beef Jerky Outlet
The Beef Jerky Outlet was founded in 2010 and is the country's first national jerky franchise. The company is headquartered in Kodak, Tennessee and there are currently over 90 franchise locations, including 6 founder-owned stores. Beef Jerky Outlet specializes in more than 100 varieties and sizes of premium jerky including exotic meats like kangaroo, alligator, venison and elk, as well as guest favorite flavors such as Prime Rib and Cherry Maple. Jerky is lean, high in protein, low in calories, contains less than 3% fat. Beef Jerky has an extremely long shelf life. Millions seek out and enjoy this protein packed snack every day.