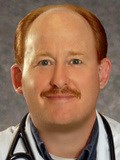 Jefferson City, MO (PRWEB) January 06, 2014
Community Health Care of Central Missouri has announced that Richard Daugherty, M.D. has joined and will be practicing at their Linn location beginning Jan. 1.
Dr. Daugherty graduated from Wright State University School of Medicine, and completed Barberton Citizen's Hospital Family Practice Residency. He maintains professional memberships in the American Academy of Family Physicians and the American Medical Association.
Dr. Daugherty has practiced as a family physician at the Community Health Center's Truman Clinic for the past two years. He will be practicing in their Linn location as well as the Truman Clinic in Jefferson City. He will be at the Linn location from 8 a.m. to 5 p.m. Monday and Thursday. Dr. Daugherty develops and maintains valuable relationships with his patients to ensure they receive the best possible patient-centered care.
The Linn Family Care Clinic is located at 1016 E. Main St. in Linn. Their hours of operation are 8 a.m. to 5 p.m. Monday through Friday. A nurse practitioner is there every other Wednesday and the dental clinic is open from 8 a.m. to 5 p.m. Monday and Tuesday. The Community Health Center of Central Missouri has four clinic locations and provides family medicine, dental care, behavioral health services, and pediatric care. All necessary health forms are available through the website. Once filled out, they can be processed before the patient arrives for an appointment. For more information, please visit http://www.chccmo.org, or call 573-897-4946.
About the Company:
Established in 1995, the Community Health Center of Central Missouri strives to provide the primary healthcare needs of the residents of central Missouri. Since the establishment in 1995, CHCCMO has grown to include four locations: Jefferson City, Fulton, California and Linn. Community Health Center of Central Missouri offers preventative, functional, restorative and emergency dental care for patients of all ages. They believe in primary care for the whole family and every family.