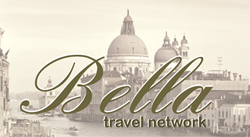 Dallas, Texas (PRWEB) September 09, 2014
The summer is a time when flocks of people head to theme parks with their kids and families while the little ones are home from school. However, when the summer starts to fade into fall, and the big crowds phase out, a whole new group of travelers make their plans to enjoy the parks when they are less crowded. Bella Travel Network knows that these travelers want to take advantage of the less popular time of year so that they can enjoy smaller crowds and shorter wait times. Those who want to maximize their time in a theme park by not waiting to have to wait in line should keep the following tips in mind before they head on their way.
1. Have a plan: When theme park visitors already have an idea of what attractions they want to see, it can go a long way toward getting through lines more quickly. If visitors know ahead of time that rides they want to catch, they can assess which are the most popular, arrive early, and head for those first. Then, once they have hit the rides that are popular and will have longer lines, they can go visit some of the less popular attractions.
2. Visit rides during events: Bella Travel Network says that most theme parks will have parades and other events that go on throughout the park that draw in large crowds of people. It is key knowing that while the crowds are watching these shows, they are away from the rides. Visitors should take advantage of these events to hit some of the more popular rides while the majority of visitors are occupied, and lines are shorter.
3. Take advantage of single rider perks: In some parks, there are rides that have separate lines for single riders since they are easier to seat than large groups and can fill in unused cars on the rides. If travelers are visiting in a small group that is willing to split up, a single rider line can take far less time than normal lines and get them on much faster.
Bella Travel Network knows that theme parks are the ultimate travel destinations for many people, especially families, but that waiting can put a damper on the fun and excitement. With these tips, theme park visitors will be able to get through the parks with no trouble and enjoy all the rides that they could wish for. For more information on the perfect travel this fall visit http://bellatravelnetwork.com/ or call (512) 342-2740 today.