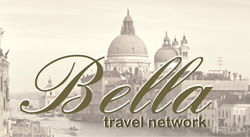 Dallas, Texas (PRWEB) September 17, 2014
Each season has spots that are perfect for travel. In the summer, families head to the beach to enjoy the sun and sand, and in the winter months, skiing and playing in the snow are on everyone's mind. The fall is no different. With the beautiful weather, changing fall colors, and a plethora of festivals taking place all over, Bella Travel Network knows that the fall can be a great time for travel, especially to many beautiful United States destinations. For those who want to take advantage of fall travel this year and need a great spot to visit in the United States, here are some of the best areas to check out.
1. Nashville: This is a city known for its musical offerings, and those who want to take advantage of this aspect of the city should pack their bags for music festivals that are held in Kentucky each fall. The Independent Music Festival and the Americana Festival are two of the best. These, however, are not the only great festivals to enjoy in the area. Bella Travel Network says that the Music City Food and Wine Festival and the Sothern Festival of Books are both great to enjoy when visiting Nashville this fall.
2. Salt Lake City: This spot will offer an array of beautiful scenery for outdoor activities, and since it is a less popular travel season for the area, there will be few or no crowds to speak of. Travelers can enjoy a number of activities and attractions, including Oktoberfest and the Utah State Fair, which happen throughout the season. The Utah mountains even offer early skiing some years with snowy peaks making their appearance in the fall.
3. New York City: While just about any time of year is great for a visit to this famous city, the fall is especially beautiful. With a number of attractions that thrill travelers all year round, New York has the added beauty of the changing leaves for visitors in the fall. As a result, those who want to see Central Park at its most beautiful can see it erupt in color when they visit during this season.
Bella Travel Network wants to ensure that every trip travelers take this fall will be amazing a memorable. Those who choose one of these United States locations are bound to find ample opportunities for an unbelievable vacation. For more information on great travel this fall visit http://bellatravelnetwork.com/ or call (512) 342-2740 today.