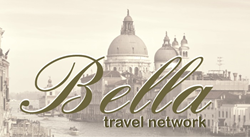 Dallas, TX (PRWEB) November 06, 2014
Bella Travel Network knows that the United States is home to hundreds of unforgettable destinations, attractions, and events. There are endless travel opportunities in this amazing country and there are many eager travelers who are lucky enough to take advantage of these opportunities each year. The fall is one of the best seasons for seeing the most of what the United States has to offer and for those who are planning their fall adventures, here are some suggestions on some of the best ways to have a memorable United States vacation.
1. See Kilauea in Hawaii: Hawaii is known for its peaceful atmosphere, but daredevils should be sure to see this wonder of the state. Kilauea is one of the most active volcanoes in the world and visitors can see it come alive when they visit Hawaii.
2. Have Grand Canyon adventures: When the Arizona weather cools in the fall, it is the perfect time to visit one of the world's most stunning natural wonders, the Grand Canyon. Spend a day looking down into the Canyon with awe, or grab the hiking boots for a unique hike into the canyon to see a different side of its beauty.
3. Attend a live performance on Broadway: Art lovers are always at home in New York, especially on Broadway. Some of the world's most talented performers call the Broadway stages their homes as they act, sing, and dance in some of the world's best-loved stage classics.
4. Learn about American History in Washington D.C.: Bella Travel Network knows history comes alive in D.C. With a number of monuments, museums, parks, and memorials dedicated to the past of America, there are endless opportunities for learning in the nation's capital.
5. Take in the sights of Las Vegas: For an endless array of attractions, travelers must visit The Strip. From magic shows to roller coasters, Las Vegas really has it all. Travelers young and old can always find something thrilling to do in Las Vegas, and will be immediately dreaming of a return visit.
These are just a few of the endless ways that travelers can see the United States at its best, and Bella Travel Network knows that visitors that try any of these attractions will have an unforgettable experience. For more information on the perfect travel this fall visit http://bellatravelnetwork.com/ or call (512) 342-2740 today.