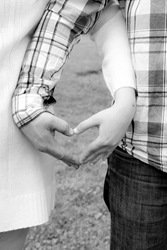 San Francisco, CA (PRWEB) February 05, 2016
Lefty's the Left Hand Store is holding a "Be My Lefty Valentine" photo contest with prizes for the best photos. Whether the Lefty is a spouse, child, parent or good friend, the contest requires only that subject of the photo be somehow using their left hand.
Entrants just post their photos on Lefty's Facebook page, and Lefty's fans vote on their favorite photos.
The contest runs until midnight on Valentine's Day (Pacific Time), but there are some wonderful entries already. Though its not a scientifically derived sample, the photos do suggest that lefties may in fact be more lovable.
The 1st prize is $100 in cash, with 2 runners up receiving $50 gift certificates to The Left Hand Store.
Visit Lefty's retail stores on Pier 39, San Francisco, and in Downtown Disney, Walt Disney World Resorts in Orlando, or online at leftyslefthanded.com.