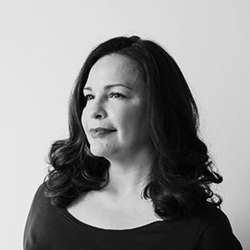 My goal is to focus on the enhancement of our creative strategy.
CHESTERTOWN, Md. (PRWEB) September 20, 2018
Benchworks is pleased to announce that Angelina Sciolla has joined the company as Executive Creative Director. In this role, she will lead our creative team and help to build on the agency's creative offerings.
"For some time, Benchworks has prioritized building robust creative that reaches beyond our stellar execution competencies to more creative ideation, origination and innovation. Hiring Angelina was the next logical step to continue this evolution. She is just the type of smart, talented individual who can use her enthusiasm and experience to engage and inspire our team," said Thad Bench, CEO and founder of Benchworks.
Angelina joins Benchworks after successful tenures at agencies that include Ogilvy CommonHealth Worldwide, CDM Princeton and Digitas Health. Angelina has launched dozens of brands across a broad range of therapeutic areas, with a particular emphasis in high science categories. She has worked to build multicultural patient education initiatives and strong corporate and portfolio brands, and helped develop award-winning integrated campaign solutions for both patients and professionals.
"This was a fantastic opportunity to join an energized, entrepreneurial culture at a transitional moment. It's a chance to fire on all cylinders every day and make a direct impact on the organization's success," Angelina says. "My goal is to focus on the enhancement of our creative strategy and product and to collaborate with the Benchworks team to realize the many possibilities in this space to make a difference in patients' lives."
Founded in 1991, Benchworks Inc. is dedicated to advancing the commercial goals of its clients through a family of companies. Benchworks provides strategy, design, production and implementation of complete marketing, branding and commercialization services through a full-service marketing agency, Benchworks Health; and Safe Chain Solutions, a full-service, third-party logistics provider and distributor of pharmaceutical products and medical supplies. Clients include a wide variety of companies in the life science, legal services, security, manufacturing, commercial real estate, and education sectors in North America and Europe. For additional information, please visit http://www.benchworks.com or call 800-536-4670.