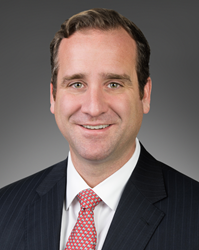 LOUISVILLE, Ky. (PRWEB) December 03, 2018
Steptoe & Johnson PLLC continues to build its litigation practice in Kentucky with the addition of Benjamin L. Riddle to the firm's Louisville office. Ben's practice will focus on business litigation. He is the sixth attorney added to the firm's Kentucky litigation team since June 2018.
"At Steptoe & Johnson, our goal is to find solutions that keep clients out of the courtroom, whenever possible. Ben has worked toward that goal his entire career, but he is a tireless advocate when his clients are faced with a trial," said firm CEO Susan S. Brewer. "Ben has diverse experience representing clients in a variety of areas including banking, construction, insurance, and government. His skills are exactly what our firm and our clients need as we continue to grow in Kentucky."
Ben joins Steptoe & Johnson from a firm where he practiced commercial and business litigation, products liability, and insurance defense. Ben has successfully represented clients in the state and federal courts of Kentucky and Illinois where he is an experienced trial attorney. Ben has also negotiated the resolution of breach of contract claims, construction defect claims, and business disputes in efforts to avoid litigation where possible.
Ben earned his law degree from the Maurer School of Law at Indiana University and his bachelor's degree from Indiana University's Kelley School of Business. He is an active member of his community serving as a Cub Scout den leader and a youth basketball coach.
About Steptoe & Johnson
Steptoe & Johnson PLLC is a law firm nationally recognized for its strengths in energy law with more than a century of know-how in the areas of business, employment, and litigation. Steptoe & Johnson has more than 300 attorneys practicing in 13 offices in Colorado, Kentucky, Ohio, Pennsylvania, Texas, and West Virginia. Visit http://www.steptoe-johnson.com and connect with us on Twitter and LinkedIn.
For more information, contact Betsy Spellman, Chief Marketing Officer, at (304) 933-8000 or by email: press(at)steptoe-johnson.com.