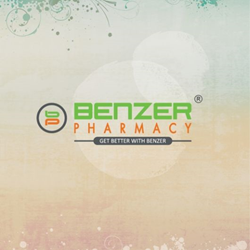 "By partnering with ScriptDrop for in-workflow prescription delivery, we are working to make the process more efficient for our member pharmacists, while promoting a seamless delivery solution for patients." - Meghann Chilcott, Chief Technology and Marketing Officer
TAMPA, Fla. (PRWEB) June 05, 2019
Benzer Pharmacy is proud to announce that it has joined forces with ScriptDrop, the first mobile courier application for delivering medications to patients, as part of efforts to drive down costs and improve adherence rates—especially for those who might fail to pick-up their prescriptions at the pharmacy—due to the inconvenience.
According to Company Spokesperson Nicholas Potts, ScriptDrop embodies, "The first medication delivery program [of its kind] to integrate directly into the pharmacist's existing workflow … reducing [incidences] of medication abandonment through innovation at the pharmacy."
Meghann Chilcott, Chief Technology and Marketing Officer, further put the move into perspective, saying, "By partnering with ScriptDrop for in-workflow prescription delivery, we are working to make the process more efficient for our member pharmacists, while promoting a seamless delivery solution for patients."
"Even better," Chilcott continued, "ScriptDrop has achieved something quite remarkable in developing the first logistics platform designed specifically for pharmaceutical deliveries in the U.S.—powered by technology that now allows the pharmacy to track 'chain of custody' by providing real-time delivery status updates and digital signatures."
ScriptDrop is a HIPAA-compliant provider of prescription delivery services—staffed by courteous, uniformed, drug-tested, and background-checked drivers. The company offers pick-up from the pharmacy at pre-established service windows during weekdays, and same-day delivery from pharmacies to local patients.
Summing up the partnership with Benzer Pharmacy "as a mutually rewarding framework," Potts suggested that ScriptDrop will be able to expand its reach to "even more patients by offering a safe and accessible way" to get the medications they need.
"We're excited to continue driving innovation forward with Benzer Pharmacy," he said.
No return-to-sender messages expected. All deliveries are subject to live proof-of-delivery (POD) reporting.
For more information about ScriptDrop, visit https://scriptdrop.co/.
To find the nearest Benzer location near you, log on to https://www.benzerpharmacy.com/find-a-store/.
About Benzer Pharmacy.
Founded in 2009, Benzer Pharmacy is a chain of independent retail pharmacies specializing in compounding and specialty medication. Currently, there are 82 corporate-owned and 34 franchise locations situated throughout 29 states, including Florida, Michigan, Virginia, West Virginia, North Carolina, Tennessee, Texas, Georgia, Nevada, Louisiana, New York, Missouri, Mississippi, Maryland, Ohio, Indiana, and Idaho. Projections call for continued rapid growth as the organization seeks to substantially increase its customer base, while ensuring experiences match expectations at every touchpoint.
Benzer Pharmacy has made four straight appearances on Inc. 5,000 list of the fastest growing private companies in America from 2015-2018; correspondingly, the company earned 39th place on the 2015 Florida Fast 100 list, while concurrently placing 67th on the 2015 TBBJ 200 list of Tampa Bay's largest private companies. Benzer was also voted favorite pharmacy in the 2015 Best of Fuquay Varina in North Carolina, and achieved PCAB compounding accreditation with Accreditation Commission for Health Care (ACHC). All Benzer Pharmacy medications require a doctor's prescription.
About ScriptDrop.
ScriptDrop's team of healthcare experts have revolutionized prescription delivery by seamlessly connecting pharmacies to a network of trained, professional couriers. Established in 2017, ScriptDrop partners with pharmacies, health systems and couriers to ensure patients get their needed medication as safely and efficiently as possible. With delivery options across all 50 states, ScriptDrop is the first medication delivery program that integrates directly into the pharmacists' workflow in an effort to reduce medication abandonment and improve patient outcomes. ScriptDrop is based in Columbus, Ohio with a mission to help one billion patients, one prescription at a time.
Facebook: https://www.facebook.com/BenzerPharmacy
LinkedIn: https://www.linkedin.com/company/benzerpharmacy
Instagram: https://instagram.com/benzer_pharmacy
SOURCE: Benzer Pharmacy