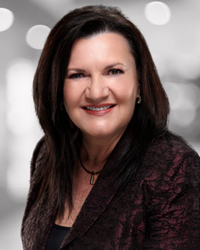 Kathy brings a passion for the industry and an incredible amount expertise in relocation and real estate to our organization. I am thrilled to congratulate her on this tremendous achievement." - Dan Forsman, President & CEO
ATLANTA (PRWEB) February 15, 2021
RISMedia, the leading news provider for the residential real estate industry, presents Kathy Connelly, Senior Vice President of Corporate Services of Berkshire Hathaway HomeServices Georgia Properties, the RISMedia's 2021 Real Estate Newsmakers Influencer Award. This select group of icons are celebrated for their long-standing and exemplary service to the real estate industry.
"Every year, we're amazed by the incredible ingenuity and success of members in the real estate community, ranging from the glass ceilings being shattered by industry leaders, to the creativity and innovation being implemented at a record pace, and all the way to the wonderful charitable work being accomplished across the nation," said John Featherston, CEO, President and Publisher of RISMedia.
Dan Forsman, President and CEO, Berkshire Hathaway HomeServices Georgia Properties said, "Relocation has long been a focus of our company and under Kathy Connelly's leadership, we have assisted thousands of corporate employees make metro Atlanta their home. Kathy brings a passion for the industry and an incredible amount expertise in relocation and real estate to our organization. I am thrilled to congratulate her on this tremendous achievement."
Kathy was recently appointed to the Worldwide ERC®(WERC) Board of Directors an international relocation organization of 10,000 industry members. The Board is tasked with identifying current issues and trends related to management practices for the movement of employees within the United States and between all countries. In addition, she is a Senior Certified Relocation Professional (SCRP) and Global Mobility Specialist (GMS) and is a three-time recipient of the meritorious service award from WERC.
About Berkshire Hathaway HomeServices Georgia Properties
Berkshire Hathaway HomeServices Georgia Properties has over 1,600 associates and 26 locations across the Greater Metro Atlanta and North Georgia area. The company generated over $4.4 billion in sales volume and 11,606 transaction sides in 2020. Trendgraphix reports that Berkshire Hathaway HomeServices Georgia Properties is ranked #1 in home sales for the Greater Metro Atlanta area. Led by president and CEO Dan Forsman, the organization offers a full suite of real estate services including residential real estate, luxury real estate, new homes services, condo/ high-rise services, commercial real estate, corporate relocation, property management, mortgage lending, title and settlement services, home warranties and insurance. Equal Housing Opportunity. Visit http://www.BHHSGA.com.