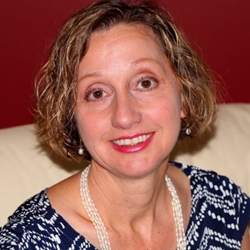 Not only does she have a track record of accomplishments as long as my arm, but her longtime service to the industry, the awards she's received, and her civic contributions make her a great fit for a growth-oriented company like ours. —Ray Ferguson, VP Central Virginia
RICHMOND, Va. (PRWEB) September 15, 2020
Berkshire Hathaway HomeServices PenFed Realty, one of the country's fastest-growing real estate brokerages, is pleased to announce the appointment of Claire Forcier-Rowe as the new managing broker for the company's offices in the Richmond region.
"We are so pleased to welcome a leader of Claire's caliber and experience to the company," said Ray Ferguson, the company's regional vice president for Central Virginia. "Not only does she have a track record of accomplishments as long as my arm, but her longtime service to the industry, the awards she's received, and her civic contributions make her a great fit for a growth-oriented company like ours."
Forcier-Rowe joins the company with more than twenty years of experience in the real estate industry, both as a managing broker and as an award-winning real estate professional. She is an active volunteer for the industry's major associations, including Virginia Realtors® where she was president in 2017, and the National Association of Realtors where she currently serves as a board member in the risk management issues committee. She is also currently serving on the standard forms and awards committees of the Richmond Association of Realtors, and is a volunteer for the Spotsylvania Emergency Concerns Association and the Richmond chapter of the American Red Cross. Forcier-Rowe has also received manager of the year awards from Virginia Realtors (2011) and Fredericksburg Area Association of Realtors (2010).
"I'm excited to join a company that's focused on providing unparalleled support for agents and topnotch service to clients," said Forcier-Rowe. "These two areas of focus, in addition to the company's commitment to the values of integrity, innovation and improvement, align perfectly with my outlook, and I'm looking forward to being a member of this professional family for many years to come."
Forcier-Rowe is a native of Connecticut and currently resides with her family in Mechanicsville, Va. She can be reached by email at claire.forcier-rowe@penfedrealty.com or by phone at 804-320-1391.
About Berkshire Hathaway HomeServices PenFed Realty
Berkshire Hathaway HomeServices PenFed Realty (http://www.penfedrealty.com) is a full-service real estate company with an annual sales volume of over $5 billion. The company has over 1,800 agents and almost 60 offices, providing complete real estate services nationwide. PenFed Realty is a wholly-owned subsidiary of PenFed Credit Union and is a member of the Berkshire Hathaway HomeServices brokerage network, operated by HSF Affiliates LLC. Membership with PenFed Credit Union is not required to conduct business with BHHS PenFed Realty. We are proud to be an equal employment opportunity employer. Equal Housing Opportunity.