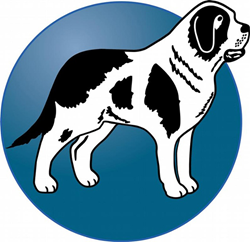 As healthcare costs continue to rise, integrating insurance and healthcare expenses into retirement is an area of significant concern for clients of financial advising and wealth management practices.
NASHVILLE, Tenn. (PRWEB) September 25, 2018
Healthcare advisory firm Bernard Health today announced a new partnership with Baird to provide healthcare planning and health insurance advice to clients of the national financial services firm.
As healthcare costs continue to rise, integrating insurance and healthcare expenses into retirement is an area of significant concern for clients of financial advising and wealth management practices. At the same time, there are few resources available to help individuals and families make the right decisions around health and drug coverage, Medicare, and planning for healthcare needs and costs in retirement.
Through the 12-month Healthcare Extension partnership, Baird's 900 advisors across the country will have access to Bernard Health's licensed, noncommissioned healthcare advisors. Bernard Health has more than a decade of experience helping individuals and families compare and enroll in medical coverage, drug coverage, Social Security, and dental and vision coverage, as well as providing advocacy and support in doctor and provider recommendations, medical bill auditing and opening Health Savings Accounts.
"More and more financial advisors all over the country are recognizing that healthcare represents a notable gap in the financial planning process," said Ryan McCostlin, who leads the Healthcare Extension segment at Bernard Health. "We are impressed by Baird's leadership and commitment to closing this gap for clients across the country."
"Based on the strength of a local pilot in Nashville with The Liles Group, we have decided to offer this service to clients nationwide through our national network of advisors," said Brian Ellenbecker, senior vice president and senior financial planner at Baird. "We are excited to provide expert advice to our clients in an area that is still outside the scope of most financial advising practices."
Bernard Health launched the Healthcare Extension model through financial advisors in 2017 and has since grown to partner with independent and regional retirement advisors in the Southeast, Midwest and Northeast. The company's agreement with Baird represents its first corporate-level partnership.
As a result of the growth of this business, Bernard Health is, and plans to continue, adding advisors to support its growing cohort of financial advising partners.
For more information, please visit http://www.bernardhealth.com.
About Bernard Health:
Bernard Health is a fast-growing benefits brokerage and HR software company based in Nashville, Tennessee. The company provides expert advice about health insurance to individuals and employers, and licenses its proprietary HR and benefits administration platform, BerniePortal, to brokers around the country. Bernard Health assists clients with their benefits and HR needs in Nashville, Indianapolis, Austin, and Atlanta, and has broker, provider, and financial advisor partners around the country. Bernard Health's mission is to be the world's most trusted advisor when it comes to helping people plan for their healthcare.
About Baird:
Baird is an employee-owned, international wealth management, capital markets, private equity and asset management firm with offices in the United States, Europe and Asia. Established in 1919, Baird has approximately 3,500 associates serving the needs of individual, corporate, institutional and municipal clients. Baird has $211 billion in client assets as of June 30, 2018. Committed to being a great place to work, Baird ranked No. 12 on FORTUNE's 100 Best Companies to Work For in 2018 – its 15th consecutive year on the list. Baird is the marketing name of Baird Financial Group. Baird's principal operating subsidiaries are Robert W. Baird & Co. Incorporated in the United States and Robert W. Baird Group Ltd. in Europe. Baird also has an operating subsidiary in Asia supporting Baird's investment banking and private equity operations. For more information, please visit Baird's website at http://www.rwbaird.com.