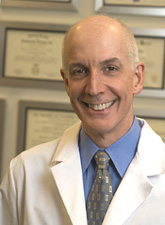 "New York has some of the finest doctors in the world, so to be considered among the best by my peers is quite an honor. It is equally satisfying when a patient tells us that we helped change their life."
New York, NY (PRWEB) June 07, 2017
Robert M. Bernstein, MD, MBA, FAAD, FISHRS, has been recognized by his peers with inclusion in his eighteenth consecutive edition of New York Magazine's annual 'Best Doctors in New York' issue. Dr. Bernstein, a Clinical Professor of Dermatology at Columbia University and founder of Bernstein Medical – Center for Hair Restoration, helped re-invent hair transplant surgery by pioneering the Follicular Unit Transplantation (FUT) procedure and by becoming an early proponent of robotic hair transplant surgery (Robotic FUE). He is the only hair restoration surgeon named to the prestigious "Best Doctors" list for so many consecutive years.
Dr. Bernstein said:
"New York has some of the finest doctors in the world, so to be considered among the best by my peers is quite an honor. It is equally satisfying when a patient tells us that we helped change their life."
The Best Doctors of New York issue is an annual edition of New York Magazine that contains a more select version of the Top Doctors: New York Metro Area list published each year by Castle Connolly Medical, Ltd. New York Magazine's list of 1,341 doctors represents about the top 2% of doctors in the region. In each list, the area's top physicians are organized by specialty. Dr. Bernstein is listed under dermatology with expertise in robotic hair transplantation, surgical hair restoration, and hair loss treatment. To be included, doctors in New York, New Jersey and Connecticut are nominated by their peers then subjected to a physician-led review of their skill in diagnosis and treating patients, qualifications, and reputation. Castle Connolly Medical also publishes the America's Top Doctors directory, which has included Dr. Bernstein in all sixteen annual editions.
Dr. Bernstein has earned top accolades from the hair restoration industry, including the International Society of Hair Restoration Surgery's Platinum Follicle Award, for his medical contributions to the field. Renowned for developing FUT hair transplants and introducing follicular unit extraction (FUE) procedures, Dr. Bernstein became one of the first in the world to incorporate the ARTAS Robotic Hair Transplant System into his practice in 2011. He has continued innovating through his collaboration with Restoration Robotics, Inc.; the company that developed the image-guided, physician-assisted robot. Recently, he announced a major upgrade to the robot with the release of ARTAS 9x. This latest version of the robot provides improved accuracy, quicker donor healing, and a faster overall procedure.
Dr. Bernstein's hair restoration facility, Bernstein Medical – Center for Hair Restoration, is dedicated to the treatment of hair loss in men and women using the most advanced treatments and technologies. The state-of-the-art facility is located in midtown Manhattan, New York City and treats patients who visit from 58 countries and all 50 states. The board-certified physicians and highly-trained clinical assistants at Bernstein Medical take pride in providing the highest level of treatment and care for all patients. Visit our website for more information (http://www.bernsteinmedical.com).
About Robert M. Bernstein, M.D.
Dr. Robert M. Bernstein is a Clinical Professor of Dermatology at Columbia University in New York, and is the founder and lead surgeon at Bernstein Medical – Center for Hair Restoration. He was the first to describe Follicular Unit Transplantation and Follicular Unit Extraction in medical literature, and his more than 70 medical publications have fundamentally transformed the field of hair restoration surgery. Dr. Bernstein has appeared as a hair restoration expert on many notable television programs and in many news and lifestyle publications over the years. Examples include: The Oprah Winfrey Show, The Dr. Oz Show, The Today Show, Good Morning America, ABC News, CBS News, GQ Magazine, Men's Health, Vogue, Interview Magazine, Columbia Business, The Columbia Journalist, The Wall Street Journal, and The New York Times. He is co-author of Hair Loss & Replacement for Dummies. Dr. Bernstein graduated with honors from Tulane University, received the degree of Doctor of Medicine at the University of Medicine and Dentistry of NJ, and did his training in Dermatology at the Albert Einstein College of Medicine. Dr. Bernstein also holds an M.B.A. from Columbia University.