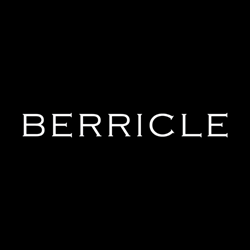 Through #MomsShinebright, we want to promote the idea that women can have it all without struggling with expenses and other life obstacles. Luxury doesn't always need to be expensive.
New York, N.Y. (PRWEB) May 03, 2017
BERRICLE, a lifestyle jewelry brand with a niche in sustainable and accessible luxury jewelry, has gathered hundreds of motherhood lessons shared by real-life moms in a recent Facebook post.
BERRICLE has given women a platform where they are encouraged to voice their struggles, stories, tears and joys of being a mom and to mutually connect with each other on a personal level. Many of their stories describe overcoming the challenges of motherhood and staying positive throughout the journey. Others advise that through all the short temperaments and piercing cries, patience is a beacon of light that can help maneuver through tough times.
Overall, these life lessons can be useful for various audiences. Here is a recap of some helpful tips to remember as a mom from the actual participants:
1. Be well prepared - being a mom can be hard but very rewarding in the long run.
"Remember every hard day is worth it." - Joy
"My experience as a mom has been the best and craziest roller coaster I've ever been on. My daughter has opened up my heart in ways that I would've never imagined...I couldn't imagine my life without her." - Chanel
2. You need to be the most patient person. You just need to.
"Be as patient as you can be, be goofy, have fun, love with everything you have, cherish every moment!" - Amanda
3. Emotional support and love for your kids is everything.
"I learned that emotional support is the most important for your kid's development and support in every way. I learn to see things in my kid's perspective as well. I want to everyday be a better mom and being a mom is the best gift and a blessing." - Mily
4. Make "Me" time for yourself. You CAN have it all.
"Best mom advice: You can do anything you want and be anything you want to be. Follow your passion." - Sher
"Breathe always breathe and take time out for yourself." - Phyllis
5. Don't mind the people who judge you on how you raise your kids. Focus on you and your child.
"Don't be so hard on other moms. We are all in the same place and we need to make decisions on what's best for our kids without judgement from other moms." - Jennifer
6. Don't sweat the small stuff.
"Remember everything will be OK. Don't overthink everything. Go with your gut." - Barbara
"Just enjoy it. It's too easy to get caught up in trying to do everything perfectly, or worrying you aren't doing a good job." - Linnzie
7. It's perfectly okay to feel down, as long as you get back on your feet.
"It's ok to fail. That's how we grow." - Lori
"As much as we all like to be super mom we are only human so give yourself a break." - Monica
8. And know, everything will be alright.
"I've learned the true meaning of love once I became a mother. There is no other love than of that for a child. Love them with all of your heart, mind, and soul - for one day they will be mothers themselves and will share that same love with their children." - Chrissy
The greatest takeaway from this heartwarming campaign is the idea that modern moms all shine in their unique ways by trying to be the best mom for their children while tackling a profusion of responsibilities and wearing multiple hats every day.
To further celebrate the brilliance shining in each mom, BERRICLE's newest campaign #MomsShineBright puts the spotlight on three reputable mom bloggers: Kate Brennan, Mattie James and Missy Ulmer. The project showcases each of their individual styles and captures the beauty of motherhood to encourage other moms to lead beneficial lifestyles without having to sacrifice financial necessities.
"Through #MomsShinebright, we want to promote the idea that women can have it all without struggling with expenses and other life obstacles. Luxury doesn't always need to be expensive," says Amy Li, the co-founder of BERRICLE.
This Mother's Day is all about celebrating well-rounded women, without the extra cost. BERRICLE offers an extensive selection of beautiful and affordable pieces fit for mothers, grandmothers or anyone in need of some more sparkle. Their recently launched Mother's Day Gift Guide highlights various pieces that combine mom-appropriate fashionable trends and elegant designs at budget-friendly prices. For more information on the gift guide, visit https://www.berricle.com/mothers-day-gift-ideas.htm.
BERRICLE's number one mission is to help bring out the inner sparkle in their customers. They honor this mission by sourcing incomparable CZ with outstanding craftsmanship and exquisite designs that are accessibly priced. The company has expanded their designs from bridal to trendier fashion styles, bringing brilliance to women's everyday lives. They aspire to bring women together and enable them to embark on the wild yet gratifying voyage of motherhood in style.
About BERRICLE
BERRICLE is a lifestyle jewelry brand dedicated to creating attainable luxury through classic and contemporary designs. Founded in 2011 with the mission to create the premier web-based destination for high-quality sterling silver, gold-plated, and cubic zirconia fashion jewelry, BERRICLE has grown to offer an extensive collection of over 3,000 designs. From engagement rings and wedding bands to colorful, trendy fashion jewelry sets, BERRICLE offers a wide variety of styles to suit each customer's unique taste.
Quality and craftsmanship are the key. While other companies source average stones, the superb quality of BERRICLE's cubic zirconia allows designs and pieces to best mirror the color, cut, clarity, and brilliance of real diamonds. BERRICLE jewelry is perfect for customers seeking guilt-free elegance. For more information, visit https://www.BERRICLE.com.
Media/Press Contacts:
Hao Wang
hao(at)berricle.com
1-888-925-7569