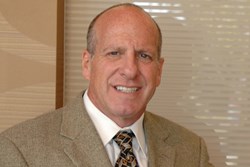 Cleveland, Ohio (PRWEB) October 03, 2013
Cleveland Otolaryngologist, Dr. Bert M Brown MD has recently release a new information-rich website at http://bertbrownent.com. As a prominent Ear, Nose and Throat (ENT) physician in the Mayfield Heights and Willoughby neighborhoods of Cleveland. Dr. Brown's goal is to really get to know his patients and to provide the best possible hearing care in a way that truly affects their quality of life. He understands that his patients have their own individual way of receiving the world and by using the unique approach of having both Doctors of Audiology and ENT professionals work as a team to listen to the patient and know the patient they are able to meet each patient's individual needs much more efficiently than the larger medical institutions.
Dr. Bert Brown's new website provides up-to-date information about his professional pursuits and events at his practice, Physician Hearing Centers. In addition to hearing-care related content, the new website has links to Dr. Brown's social profiles on Pinterest, LinkedIn, YouTube, and Twitter. Patients are encouraged to reach out and ask questions on these social platforms. Dr. Brown's father was also a Doctor and taught him at an early age that patient's feelings should be respected. He also understands that most patients just want to know that they are being heard.
Bert Brown's approach to medicine is one of caring and this feeling comes through loud and clear when you visit his office. A visit to Physician Hearing Centers is unique - unlike any other hearing center in the country. He is able to say this, because Dr. Bert Brown developed a special room called the Sound Experience Room™ that uses high definition television and a high fidelity sound system in order to immerse the hearing aid patient in the sounds of the real world. Not only does the SER system allow Dr. Brown to properly adjust the hearing aids to real-world conditions, but it gives the patients an opportunity try them out when they're in the office and experience sound in a simulated natural environment.
While developments in medicine today encourage many Doctors to join the larger institutions; Dr. Brown has steered clear of that trend and insists that he is available and reachable to his patients. It's a refreshing change and one that his staff at Physician Hearing Centers embraces.
With the launch of bertbrownent.com Cleveland-area patients are encouraged to connect with him on a more personal level.
About Dr. Bert Brown, MD - Otolaryngologist/ENT
Dr. Bert Brown devotes his career to serving people with hearing impairment. He has been a practicing Ear, Nose, and Throat physician for over 25 years and is the developer of the SER™ Fitting Room. Dr. Brown studied medicine at University of Cincinnati College of Medicine and completed his residency in Otolaryngology at the University of Pittsburgh Medical Center.
Patients can make an appointment with Dr. Brown through Physician Hearing Centers.
Contact:
Dr. Bert Brown, MD
Physician Hearing Centers
6770 Mayfield Road, Suite 210
Cleveland, Ohio 44124
(440) 550-4179
Physician Hearing Centers
640 East Aurora Road
Macedonia, Ohio 44056
(330) 400-3916