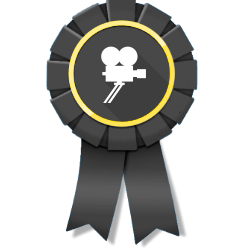 NEW YORK, N.Y. (PRWEB) August 22, 2017
10 Best Production recently presented the winners of its Best Corporate Video Production Firm awards for August 2017, selecting Other NY as the leader in this category.
10 Best Production is an organization that has been reviewing the quality of services provided by video production firms all over the country. Their staff members have years of experience in the industry, which gives them the unique ability to tell the difference between a superior video production agency and one that just provides average results for their clients. To help businesses who need a corporate video produced, they have launched a new series of monthly awards. One of them is the Best Corporate Video Production Firm Award, which is given to firms that have shown unique insight, talent and creativity in producing videos for businesses.
Following are details about two of the top winners for August 2017.
As their name implies, Other NY is a top corporate video production firm that is based in New York. They have many years of experience creating attractive and captivating videos for brands in different industries. Their services have been used by businesses in the arts and entertainment; food and beverage; tourism; and consumer products industries. Anyone who needs a video that will truly let them make a connection with their audience can benefit from the high-quality production services offered by the professionals at Other NY.
Prominence Films is a Los Angeles-based corporate video production company. What sets them apart from other leading corporate video production firms is their ability to produce videos of all types, lengths and formats. Since the company was founded five years ago, they have put together full-length documentaries, commercials for TV and online video sharing sites, creative web series, short films, corporate presentations, crowdfunding videos, informational and product presentation videos, animated online videos and a whole lot more.
Whether the goal of a video is to entertain the audience, inform them, get them to take action or a combination of all three, Prominence Films can come up with a creative solution that results in a finished product which meets and exceeds the client's expectations every single time.
To learn more about this month's award winners, visit http://www.10bestproduction.com.