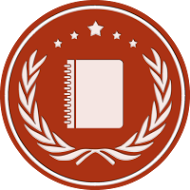 NEW YORK, N.Y. (PRWEB) August 29, 2017
10 Best CRM is proud to announce the winners of the Best CRM Software awards for August 2017, ranking Pipedrive at the top of the list.
10 Best CRM is a growing awards organization that regularly publishes information about the latest in innovation and high-quality products in the field of CRM software solutions. The Best CR10 Best CRM is proud to announce the winners of the Best CRM Software awards for August 2017, ranking Pipedrive at the top of the list.M Software awards is a series of new monthly awards given out to the developers of CRM software demonstrating an ongoing commitment to excellence. Any business looking for the best customer relationship management program would do well to take a look at the list of this month's winners.
As the top CRM software, Pipedrive is a comprehensive RM solution with a focus on sales tracking and automation. The software has received more than 3,000 reviews and ratings from customers all over the world, with the majority of them being highly positive.
With Pipedrive, today's businesses get an online platform allowing them to plan their activities, track every action taken, easily manage deals and work smarter through efficient collaboration with team members and other departments within the company. This CRM software solution has over 50,000 satisfied users, and that number is growing every day. Businesses that want to give the system a try have the opportunity to do so immediately, thanks to Pipedrive's free 14-day trial offer with no commitment or credit card information required.
When it comes to leading CRM software, Infusionsoft is a name that consistently stands out from the rest of the crowd. This small business CRM, sales and marketing automation suite has a stellar reputation due to their development team's commitment to ongoing innovation and improvement. Infusionsoft has been on the market for over 16 years and is used by more than 125,000 users working for companies in hundreds of different industries. Every business choosing this CRM for the first time also receives help with getting their CRM software set up and running from the team of experts at Infusionsoft.
Salesforce.com is one of the most widely-recognized and best customer relationship management programs in the industry. They provide a wide variety of high-quality CRM software solutions for businesses of all sizes, ranging from startups to Fortune 500 companies. Salesforce.com is also very well-known for being easy to integrate with other online applications and business software. This lets businesses ensure their sales process moves smoothly by reducing the need for manual data entry.
For more information about August 2017 award winners, visit http://www.10bestcrm.com.