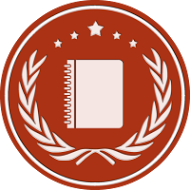 REDMON, Wash. (PRWEB) June 23, 2015
Periodically, 10 Best CRM gives rankings to the best companies in different parts of the CRM software industry. They have released their list of 10 top competitors for the distinction of the top CRM software. The following are the top three companies in the ranking, along with short descriptions.
Microsoft, headquartered in Redmond, Washington, is number 3 on the list for its premium CRM software. Microsoft is known for the personal knowledge and certain set of techniques used when working with clients to help build up their customer relationship management software. This company is a well-known leader in the field due to their ability to make personal connections with all of the businesses that use their software. They are able to keep their edge over the competition due to their innovative and unique tracking technologies that allow them to give their clients truly exceptional service. They are also quite talented in their abilities to work on social media campaigns and provide other unique services to provide high-quality records of real-time data.
SAP of Weinheim, Germany produces the second-place contender for the title of Best Customer Relationship Management Software. SAP creates software that is versatile enough to be useful both in terms of the basics of marketing and sales and the more complex facets of the business world as well. It goes above and beyond the normal requirements for CRM because of its ability to handle all sorts of aspects of any company's software needs. It can deal with not only marketing costs and revenues, but it also furnishes its users with predictive analytics, potent cloud computing, and geo-spatial processing, among other impressive and useful capabilities.
Redwood Shores, California-based Oracle tops the list, making it the company responsible for the Leading CRM Software. Oracle was actually one of the original creators of CRM software and is now one of the biggest software companies in the world. Oracle's goal is to furnish a seamless integration between the brand and the customer experience, and it combines all of the applications of the enterprise to enable a truly comprehensive analysis. Essentially, product development, management, sales, and marketing are integrated in order to achieve the maximum business success.