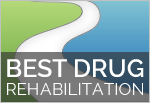 When our community is in need, we must step forward and help out however we can.
Manistee, Michigan (PRWEB) March 18, 2016
On February 27, 2016, FiveCAP Inc., a non-profit Community Action Agency in Michigan, held its annual "Walk For Warmth," a fundraiser aimed at helping residents in the Manistee, MI, area and surrounding counties with winter home-heating costs. Patients and staff members from Best Drug Rehabilitation, a holistic treatment center for substance abuse that calls Manistee "home," bundled up against the cold winter air to walk 2 miles through downtown to help raise money that will go towards those families in need that may not qualify for government programs. Best Drug Rehabilitation also donated $500.00 directly to the "Walk For Warmth" foundation.
"Strong communities are our first line of defense in battling addiction in our nation," commented Best Drug Rehabilitation founder Per Wickstrom. "When our community is in need, we must step forward and help out however we can. In recovery from addiction, our patients learn the value and reward found in helping others. With 'Walk For Warmth', we can demonstrate this principle in practice, reinforcing that concept in our patients and helping our neighbors and friends at the same time."
What is FiveCap
FiveCap, Inc. is an organization that serves Manistee, Lake, Mason, and Newaygo counties in eastern Michigan, through advocacy and administration of over 40 programs designed to promote individual and family self-sufficiency. In these mostly rural areas just of the shores of Lake Michigan, many families are struggling to make ends meet. FiveCAP, through fundraisers like "Walk For Warmth" and individual contributions from donors like Wickstrom and Best Drug Rehabilitation, works to make sure that no families in the area have to choose between food or warmth in the cold winter months.
With participation in local fundraisers like the "Walk For Warmth", sponsoring charity concerts for education, and even visiting area stores to give out gift cards to help families with their holiday shopping, Best Drug Rehabilitation says that it will always remain a highly active member of the Manistee County community.
Tara Treesh, the FiveCAP Manistee County Community Support Manager, was among the participants in the walk. "It's important because we're raising awareness for people that can't afford their heat bills," Treesh said. There were more than 50 people walking, with 26 coming from Best Drug Rehabilitation alone. "It was a success," Treesh continued. "Everybody that was involved was really happy to be there."
For more information visit http://www.bestdrugrehabilitation.com.