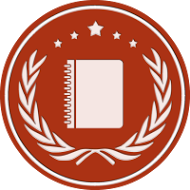 SAN JOSE, Calif. (PRWEB) August 30, 2017
In its latest round of monthly awards, 10 Best CRM has named Axonom as the Best Enterprise CRM for August 2017. This is a monthly award that is given to CRM software that meets and exceeds high quality standards.
With 10 Best CRM, businesses of all sizes now have a reliable resource when it comes to finding the best customer relationship management solution for their needs. The organization ranks the top CRM solutions in different categories and reviews dozens of enterprise CRM software tools, systems and solutions in order to find the best ones.
Axonom well deserves to be ranked at the top of 10 Best CRM's August list of the best enterprise CRM applications. It offers powerful features specifically made for the B2B and manufacturing sectors. The software can be deployed in the cloud, ensuring that it is always available to all team members that need access to it, no matter where they are working. Axonom's robust architecture is particularly suited for large enterprises with many locations around the country or around the globe, as it enables seamless collaboration between individuals and departments on a variety of projects. The CRM also comes with advanced customer interaction features that go beyond simple contact management and sales pipelines.
Sales team members can use Axonom to show prospective buyers models of products, detailed specifications, as well as send them quotes giving a clear idea of how much the finished product will cost.
With the Sugar Enterprise platform, the developers of Sugar CRM have put together an extraordinary new approach to CRM. They understand that in order to succeed in today's highly competitive economy, large businesses need CRM software that is flexible, easy for the end users to work with and comes with a clear pricing structure. By taking advantage of everything Sugar CRM offers, corporations with large sales and marketing teams can surpass their competition in ways they would have never thought possible before.
Being a leading CRM application, the Sugar CRM Enterprise Edition can be deployed either in the cloud or on premise for maximum convenience. It includes advanced functionality such as product level quotes, role-based views, revenue forecasting, self-service customer portals supporting up to 100 concurrent users and a whole lot more.
For more information about the CRM winners for August 2017, visit http://www.10bestcrm.com.