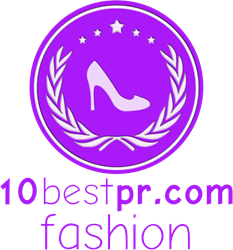 PARIS, France (PRWEB) October 20, 2015
10 Best PR, an acclaimed American awards website, has released a new monthly award for the best fashion PR firm options available to prospective clients. For October 2015, 10 Best PR has recognized the top beauty PR firm as Public Image PR, which operates out of Paris, France. 10 Best PR routinely conducts research on the finest public relations companies that focus on broad categories such as fashion and beauty.
Leading beauty PR firm Public Image PR is a well-known global firm that runs out of one of the planet's biggest fashion hubs, Paris. Not only does this company offer public relations services to fashion clients, but they also offer them to lifestyle entities. Livio Facchini established this famed company. Facchini is a marketing and branding aficionado who enjoys assisting designers and business owners in the processes of constructing strong and identifiable brands that are poised for future achievements and accomplishments. Press releases specifically are a major focus for the talented and hard-working professionals at Public Image PR.
Push PR, a top beauty PR agency that is highly praised in London, England, is the second name on 10 Best PR's fashion and beauty list. Push PR assists clients with expertise in key subjects such as identity branding, digital publicity, content creation, social media management, celebrity endorsements, event management, blogger engagement and much more. A sampling of the many established brands and designers that have depended on Push PR for publicity work are Hare & Bone, Gaelle Khouri, Haute Couture Beauty, Julien Farel and Gather & See.
Big Picture PR of bustling New York City is the publicity company that rounds out the top three of 10 Best PR's list of best fashion PR companies. This firm also has two other locations over on the West Coast, specifically in Los Angeles and San Francisco in California. Big Picture PR provides its talents to many different types of companies. Some of these companies are brand new start-ups that are still trying to pave their way. Some of their other clients, however, are major companies that are already very established and popular among audiences. Big Picture PR frequently works on major national advertisements and campaigns that are seen by huge numbers of people.
When 10 Best PR makes its list of winners, they are extremely meticulous and focused. They make a point to consider all companies as possible contenders.